WOW!house X Turnstyle Designs
July 4, 2023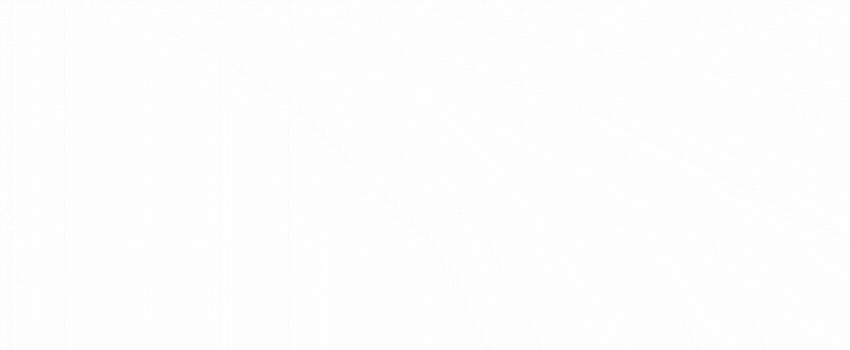 Designed by  Nicolò Castellini Baldissera and sponsored by C&C Milano, The Salon is a burst of Mediterranean sun that greets you as you enter the room. A synergy between his Milanese heritage and love for Tangier and the Med has been created with vibrant golds, rattan furniture, outdoor fabrics and bold pattern.
C&C Milano, is a leading textile company based in Milan, Italy, that focuses on home textiles and commercial projects internationally. Founded by Nicolò's father, Piero and Piero's cousin, a proud family history and heritage of longstanding textile tradition contributes to the formation of C&C Milano's strong identity.
Nicolò Castellini Baldissera, born in Milano and recognised all over the world for his use of bright colours and ability to mix antiques with contemporary design. Inspired by many places around the world where he has lived and studied. Castellini is also a keen gardener and comes from a family of creatives.
Image credit James MacDonald
Discover WOW!house with us in our latest video:
OUR BEST BITS
Drummons Principal Bathroom by Lucy Barlow and Joshua Sear was certainly one to remember. Taking us back to the 70's this bathroom brings all the retro-futuristic vibes from the central polished bath to the chrome fittings and mirrored terrazzo flooring. A big talking point amongst the WOW!house attendees, the room was designed with a sense of humour and vision of a captains bathroom on a rocket ship heading into space.
The whole room is like stepping into an alternate universe and no retro space would be complete without a Saturn lava lamp! 
A fearless approach to colour and pattern makes Barlow & Barlow instantly recognisable. 
Morning Room by Waldo Works with Tom Bartlett, an abstract scene of weather, nature and architecture, hand painted across a grid pattern of cross-hatching, washes and colour.
The walls are based around the graph paper Waldo uses to start all his designs which is cleverly carried over into embraided sliding doors for recessed, hidden cupboards and shelves.
A room for day dreaming "We were interested in taking full advantage of De Gournay's supreme ability to immerse the visitor in a world of singular artistry." Tom Bartlett
Each wallpaper is entirely hand made and one of a kind. The room celebrates this and the idea of authorship and the process of creation.
Tala Fustok's Home Bar invites you to breakfast on the moon. The glamourous, speakeasy inspired space was a definite WOW. Clever lighting created moonlit beams across fabrics and drapery adding texture and glam, whilst the black pitted, limestone breakfast bar was patterned with the constellation of the night sky during the WOW!house exhibition date.
The carpet by Tim Page was decorated in custom-made patterns inspired by the aurora borealis and PSLab wall lamps made from reeded blown glass. These created beautiful starburst effects on the glass walls that surrounded the room. A bespoke shelving unit at the far end held extravagant glass pieces and ceramics all echoing colours from around the space.
New York based designer Joy Moyler brings us the Dining Room. Designing spaces for big A listers like Pia Getty and Leonardo DiCaprio, the dining room combines a bold colour palette with strong architectural details that fill every bit of space.
Moyler's concept brings together disciplines close to her heart as well as a social dining experience, complete of course with Ralph Lauren drinks trolley.
An ode to Christian Dior's 1940's apartment, her gossip room, situated just off from the main dinning area, adds to the drama.
"I love the idea of stealing away from the crowd after a wonderful meal for a little bit of a gossip over a cocktail"
Martin Hulbert Design and Jay Grierson invite you to feast, relax and for no one to be on their best behaviour! The bespoke square table sits 16 guests to dine as a group. The walls are lined in sound absorbing fabric in preparation for a late night of  laughter and fun.

About WOW!house
Whether you are a design professional, an individual with a passion for interior design or someone looking for ideas for an upcoming project, WOW!house is a must-see.
Each of the 18 rooms that visitors walk through presents different styles, colours, patterns, textures, craftsmanship, art and objects, all with their own story to tell. The designers have been given carte blanche to decorate their rooms, allowing their imaginations to fly, while a specially commissioned soundscape by Leslie Kwan and fragrances by Wick & Tallow make WOW!house an even more immersive experience.
Get even closer to the heart of each space with the accompanying programme of talks and tours. Designers will share exactly how they created the design magic within their rooms, and explain how it all came together. 

Visit our london showroom
The most comprehensive display in the world can be found in our London Showroom. With our entire range of products, designs and collections, you can bring your vision to life. Start choosing the perfect finish combinations and build your own unique product.