Sitting Down with Karl Smith
October 2, 2019
Sitting Down with Karl Smith
This month we caught up with Karl Smith, our Director of manufacturing, about our product customisation.
We wanted to know more about customising at Turnstyle and how we have developed our ability to customise products on both a small and large scale, while providing a unique customer experience. Karl has been a part of the Turnstyle team for over 20 years and has an integral understanding of our customers and how to deliver our handmade products within a tight window.

Today, customers expect companies to tailor their products or services specifically for everyone. In the online world, e-commerce websites will adapt their recommendations according to what you've already bought. Even the shows we decide to watch on TV are being determined by what Netflix adds to your watch list.
As oxymoronic as it might sound, 'mass customisation' is very much a new trend, taking over the luxury market and filtering into the mainstream.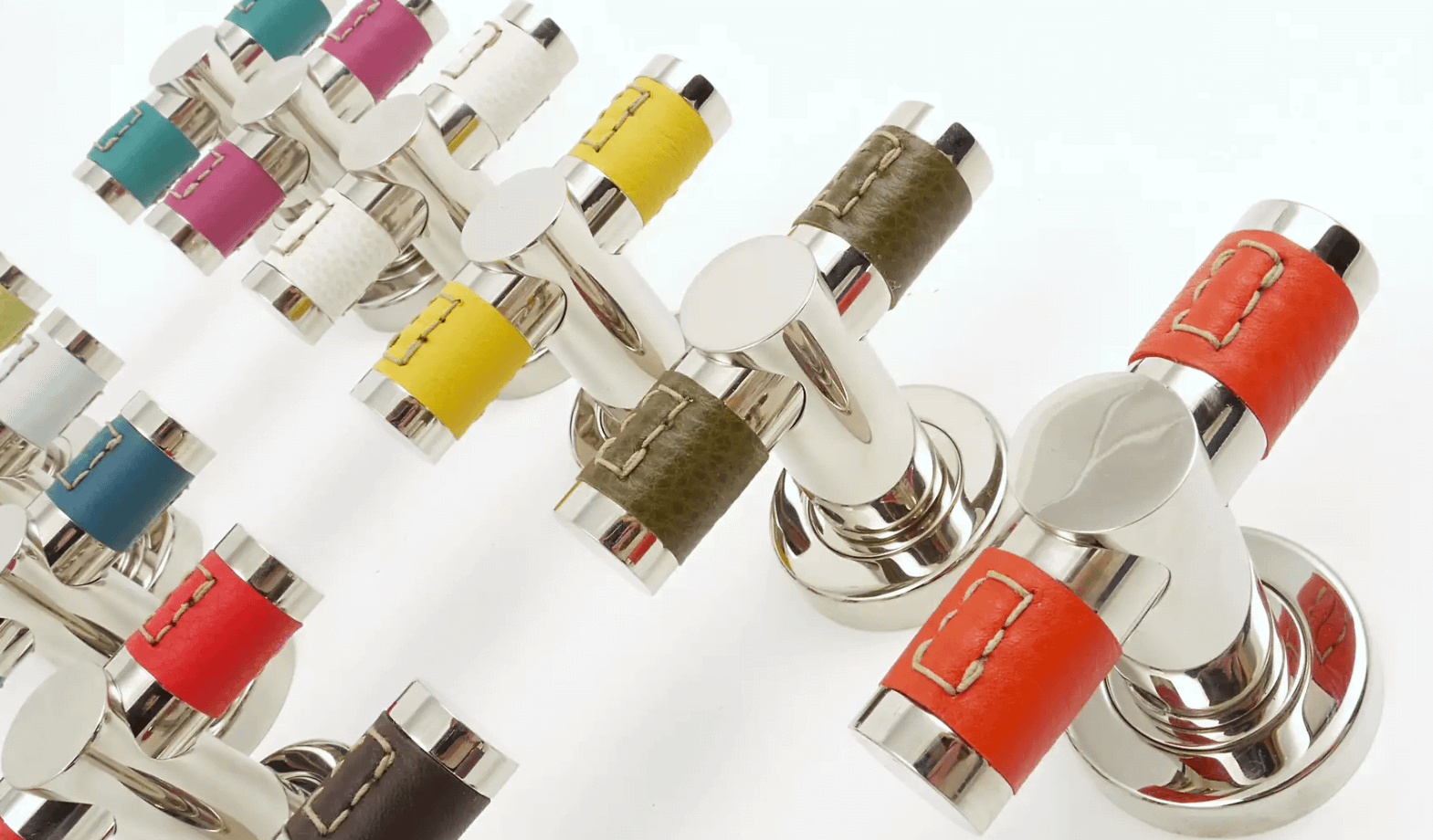 Is customisation something new for Turnstyle?
We have been customising products by giving our clients a finish and material combination choice since we started. This is not something new to us, but it is becoming more popular.
Customisation and allowing combination choice, has been always been a strong part of our designs, especially with the actual materials we use. Our unique Amalfine products are incredibly versatile and durable, each piece is hand cast and finished, passing through at least 8 pairs of hands before being packed and sent out to customers. Every piece is uniquely made and this in itself is customisation.

Why do customers come to Turnstyle?
I would say it is our personal service and quality products. We have pretty much nil annual returns, as our products are built to last. We are reliable with delivery and turn around products within 5 working days even with nearly 40 different combination options per design, whereas most of our competitors take around 4 to 6 weeks.
Is there a project worth mentioning?
All of our customers are important to us and in most cases very private, so its hard to discuss particular projects. We do often end up designing bespoke latching solutions with very complex handle designs and we've had a number of challenging projects over the years including designing exterior door handles that were 'bear proof'. The bears had worked out how to use door levers and were coming into the house to steal food! This year we also designed some handles for a basketball player who had quite large hands.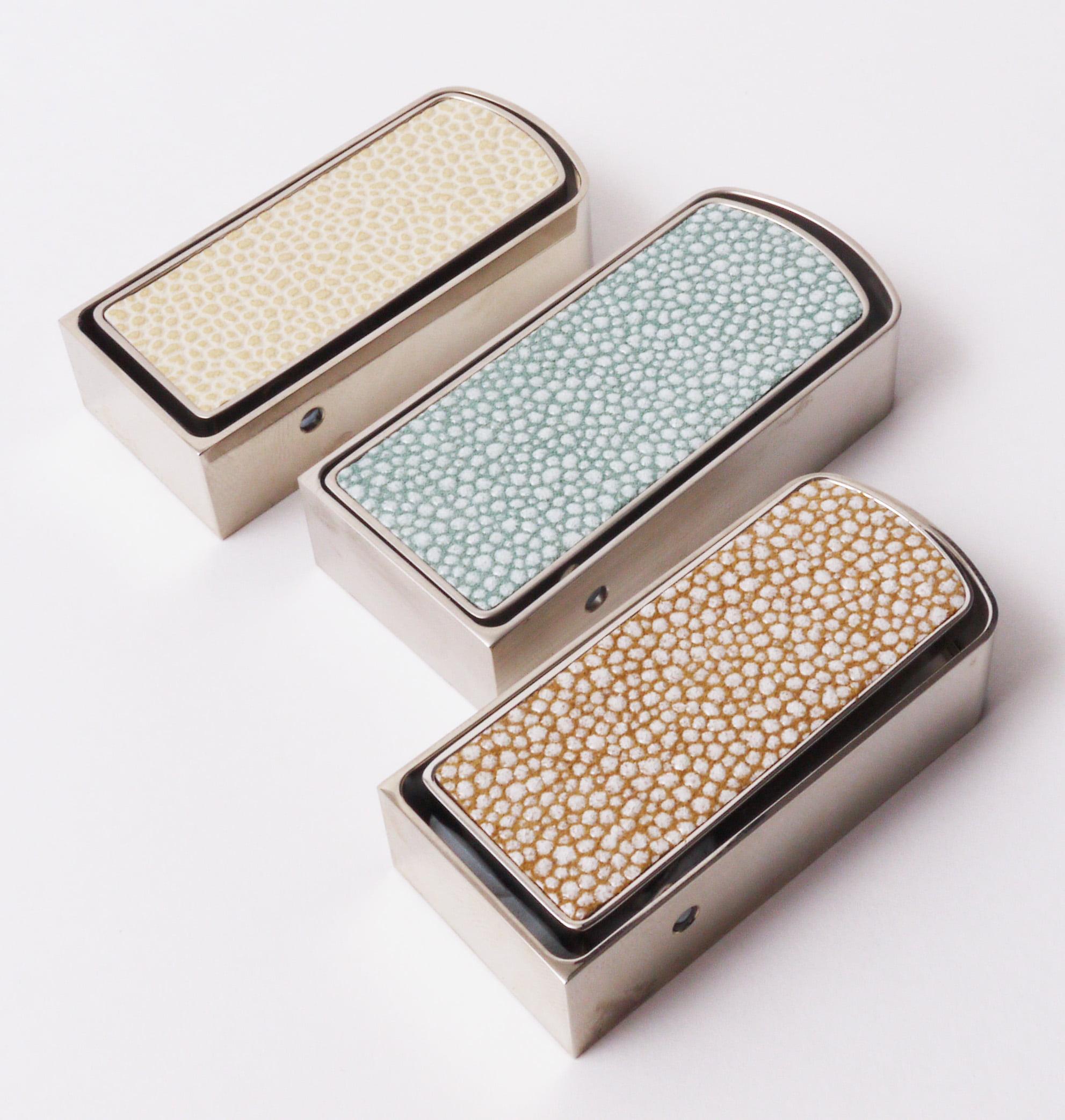 Are there any new developments on the horizon?
I guess we are constantly in a 'new stage of development', we are always challenging ourselves with new projects and designs. Improving our process with not only our custom work, but our standard designs too.
Can you tell us more about the manufacturing processes at Turnstyle?
Our manufacturing is a big part of what make us unique, especially the Amalfine process. As a standard we have 10 metal finishes, 6 leather, 4 woven leather, 8 Amalfine and a Mother of Pearl shell finish. Each require individual processes.
The hammered finish is done by hand, which as you can imagine causes certain challenges with the structure of the handle, as the product can stretch when being made and needs individual time and care.
Our leather stitching and the glueing process we use, has been perfected over a number of years to ensure that the leather does not peal back. This is where experience and constant product development resulted in us being able to make a product that will last.
Every product goes through testing not only through our production processes, but on all the doors throughout our head office and factory, many staff have the handles at home and our exhibitions we test items with visitors for their design and functionality feedback. At each stage we test ourselves and develop features.
For samples, photos or further information please do not hesitate to get in contact with the design team at Turnstyle.
We are proud supporters of