New Products
November 8, 2016
NEW PRODUCTS
We always like to test our new products at 100% Design and Focus 16 and this year was no different. Here are just some of the products that we launched this September 2016.
HAMMERED RANGE
The technique, as old as the hills, is produced by our skilled craftsmen hammering the surface by hand, using specialised planishing hammers, in order to beat the pattern into the metal work. Each piece is totally individual.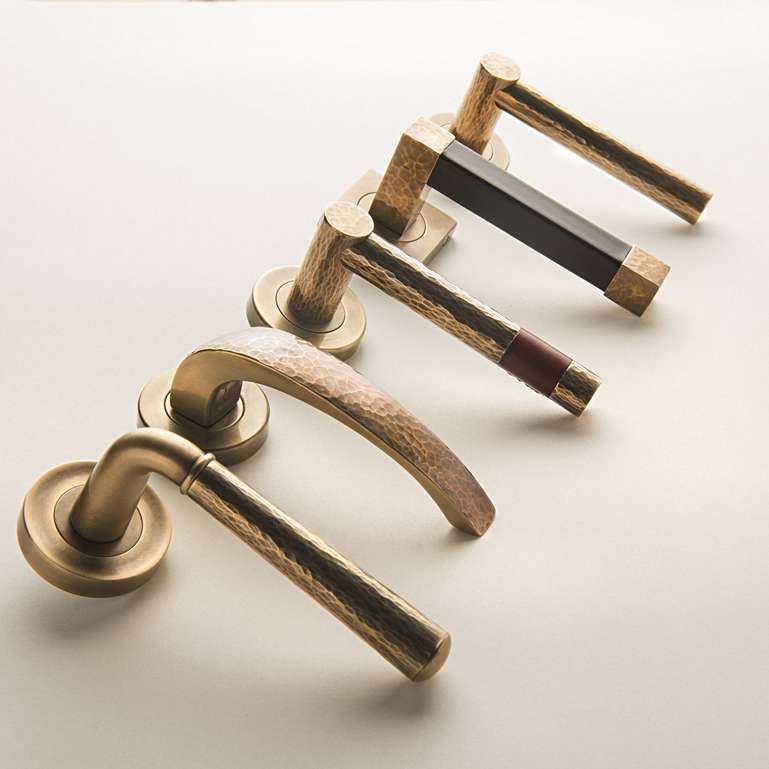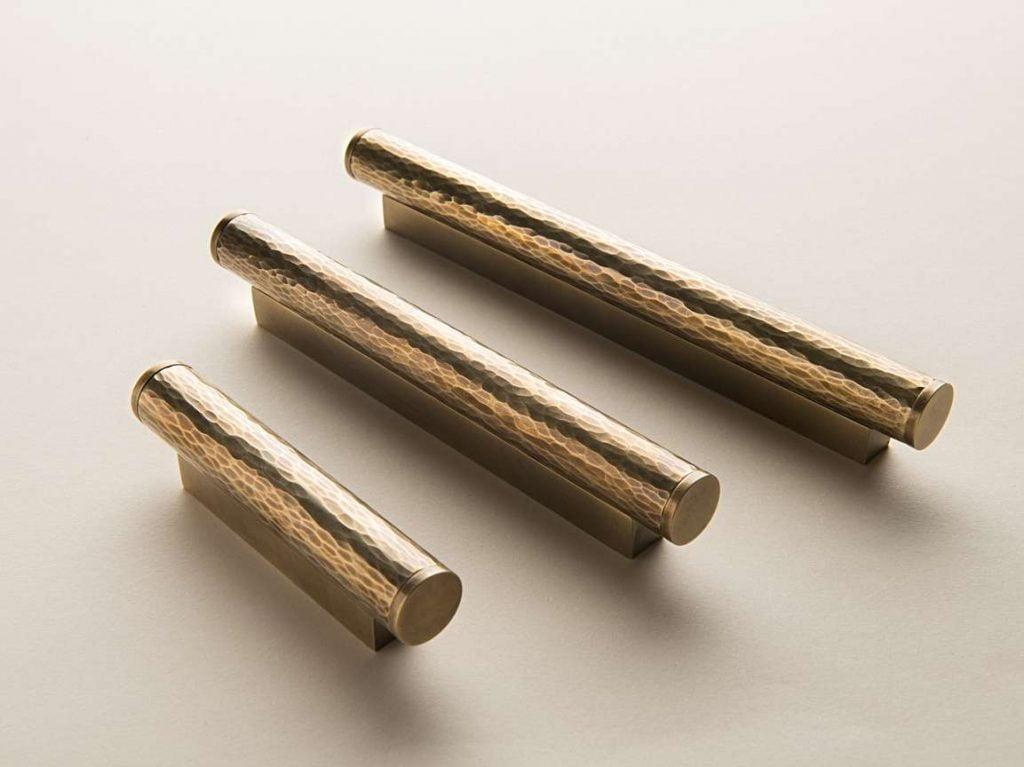 GREY LEATHER
Turnstyle Designs commissioned its tannery to develop a new Charcoal Grey leather to add to its ranges of stocked leathers. The new leather colour is available throughout all of the leather hardware and comes with a Silver/grey thread.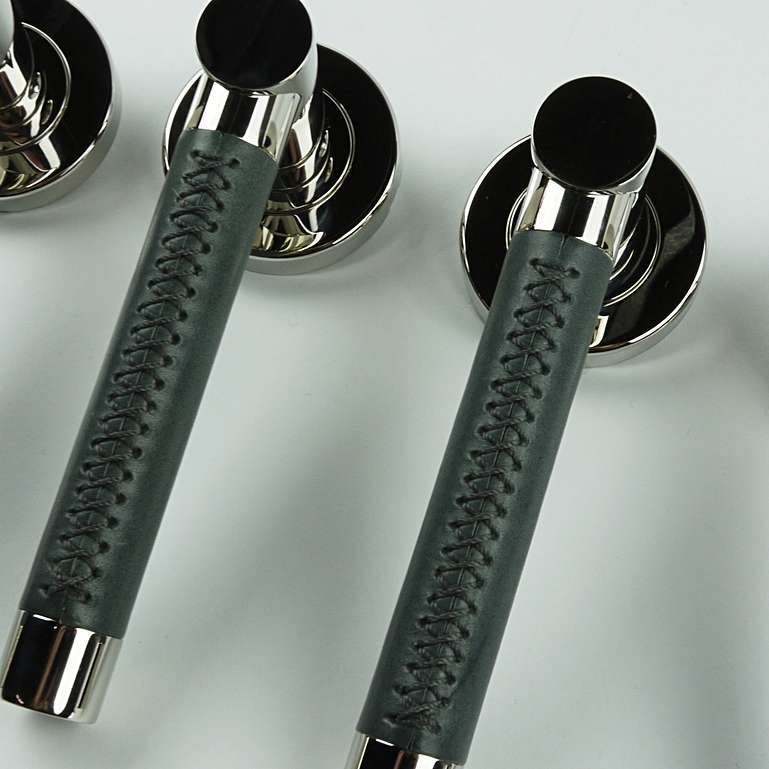 POLISHED BRASS
By popular demand, Turnstyle Designs has reintroduced Polished Brass as one of its metal finishes within the Living Finishes range. A rich golden finish when freshly polished, the brass will naturally patinate to a warm duller brown finish, unless of course you keep it cleaned and polish to retain its original finish.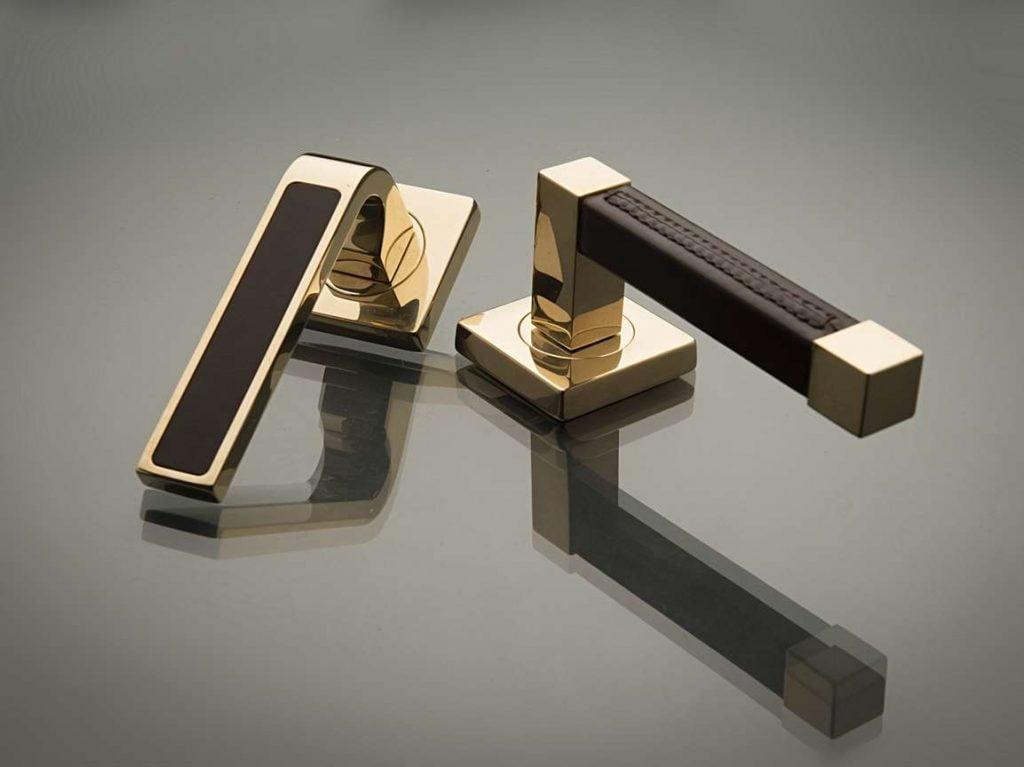 SHAGREEN SCROLL
More and more of our clients were looking to upscale their existing furniture or kitchen cabinets with ease. The Shagreen scroll not only adds colour and texture to your cabinetry but is also very practical, having solid bases for covering pre-existing holes. Turnstyle Designs offers 7 Amalfine and 7 diverse metal finishes, giving you 49 finish options, enough to co-ordinate with any wood or paint finish.