New Presentation Area – My Father's Heart
March 29, 2023
When My Father's Heart, luxury and truly bespoke furniture makers, were planning a revamp of their presentation area, they chose Turnstyle Designs for their hardware.
The Brief
My Fathers Heart design and make luxury kitchens and bespoke furniture using the finest timbers and materials. Their clients are looking for quality and perfection, from the first contact to the finishing touches, they are there every step of the way and believe their presentation space should emulate this ethos. Creating a cosy and inviting environment for their customers, the revamp was a welcomed change for their showroom, based in Sheffield.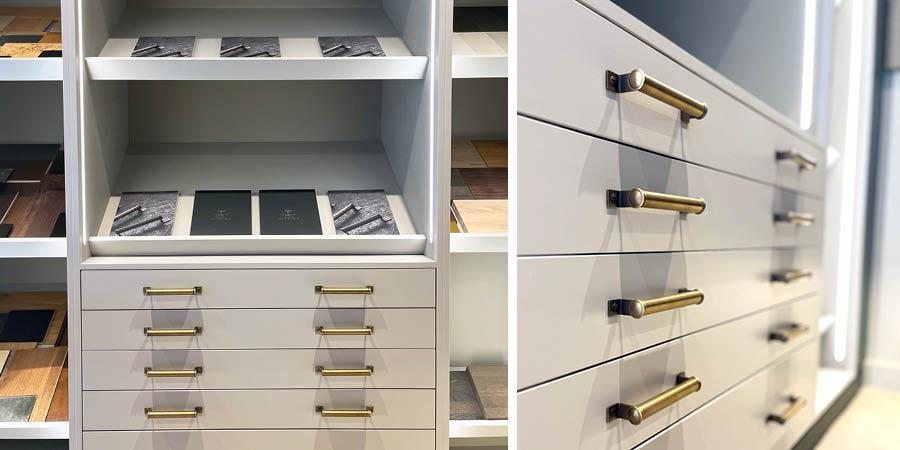 Why did you choose the Bracket design?
After attending Decorex 2022 last year at Olympia London, the team at My Father's Heart visited the Turnstyle Designs stand. Viewing all the new and latest designs that were on show, they fell in love with the Barrel Collection and in particular, the Bracket. 
Designed by Christina Roberts, Turnstyles` new Bracket pull handles were inspired by a 1950's vintage kitchen dresser Christina found in a local reclamation yard. A simpler principle of Turnstyles' best-selling designs, was then created with a chunkier grip. This includes hammered and solid brass, hand stitched leather, and their trademark Amalfine™ designs such as Wire, Faceted and Woven.
Read the full press release here.
Other brands featured?
 "Our customers spend a lot of time in the presentation area and although, most of the space was made in house, we wanted to show off various other brands that we love to use within our customer's interiors."
Other luxury brands such as SieMatic furniture was used to display their own door samples. A stunning Spekva table was chosen for the centre of the room to host those all-important meetings, alongside a bespoke Zehnder radiator to match the colour of the walls.
The Steelit crittall, reeded glass room divider was added to allow privacy for meetings and create a specific zoned area.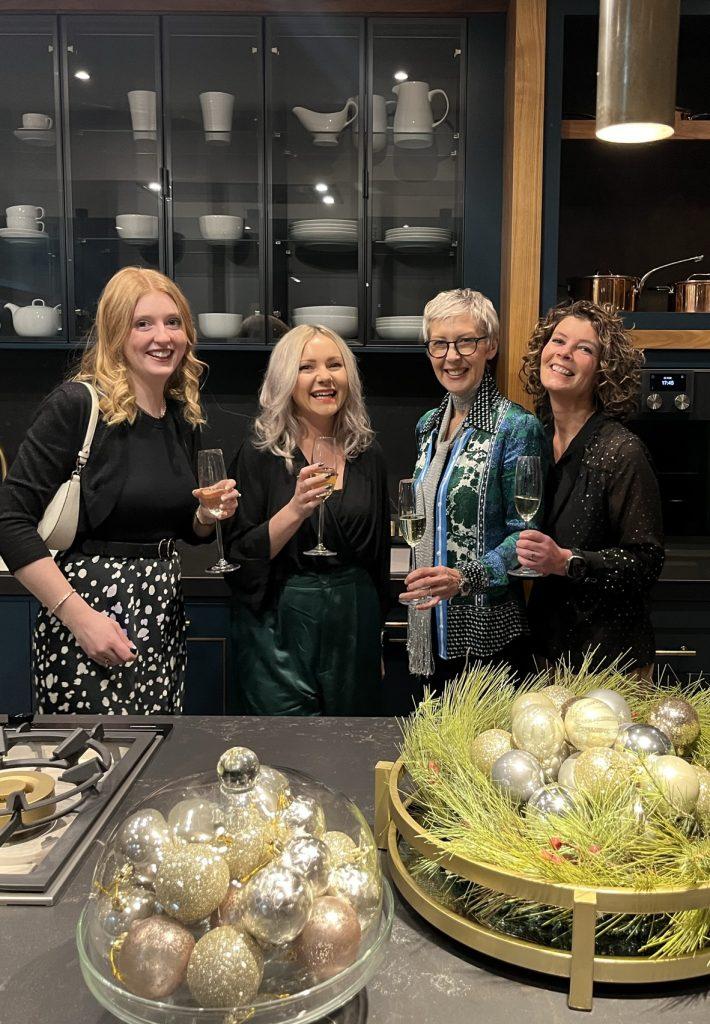 About My Father's Heart
My Fathers Heart was established in 1995, starting off in a small 10 x 20ft workshop, where the owner designed and made handmade cabinets and furniture. Within a couple of years, the business was moved to a small workshop in Nethergreen and the cliental list had grown massively, including the luxury department store, Harrods. In 2010, My Fathers Heart relocated again, this time to Aizelwood Road and in 2013, having built an excellent reputation, My Fathers Heart took on the contemporary German kitchen brand, SieMatic.
With the ever-growing enquiries, the decision was made to build their own showroom and workshop located in Broadfield Court, which opened in December 2015 and is where they are based today.
Find out more at www.myfathersheart.com
Share your Turnstyle Designs Hardware to be featured on our socials.