2022 Exhibitions
November 1, 2022
Its great to be back at Exhibitions!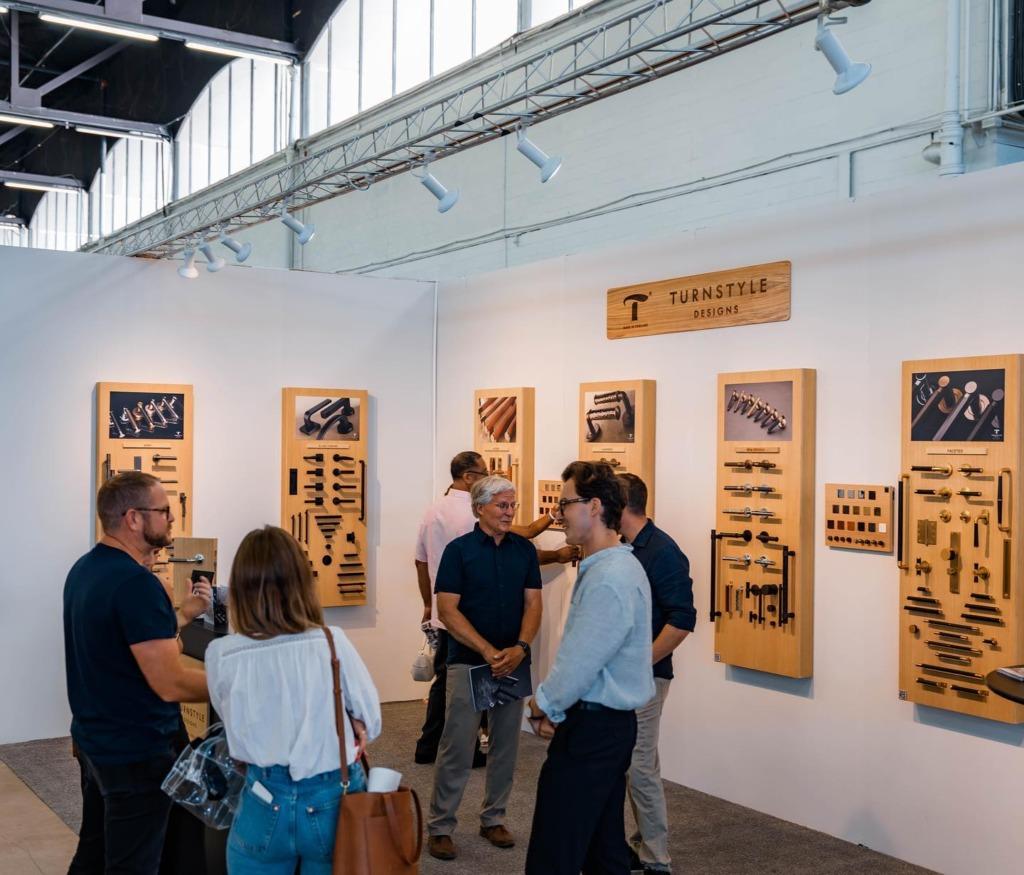 A four-day event offering the best in modern design in an environment designed to engage, entertain and inspire.
This year it was a new location in Dallas, close to the design district and design centre. 
Turnstyle Designs showcased our newest designs, collections and materials among global and local designers. 
Learn more about Westedge Design Fair via our social media and their youtube channel below.
Fantastic to be immersed in the Dallas design community at WestEdge 22. Confirmation that Texas really is booming.
We have a showroom in the Design Centre, Chelsea Harbour which means we were right in the heart of this event. 
Wayne Dymond held a talk about responsible manufacturing which as a company where sustainability is part of our DNA allowed us to really highlight our continued efforts to be a responsible manufacturer, business and employer.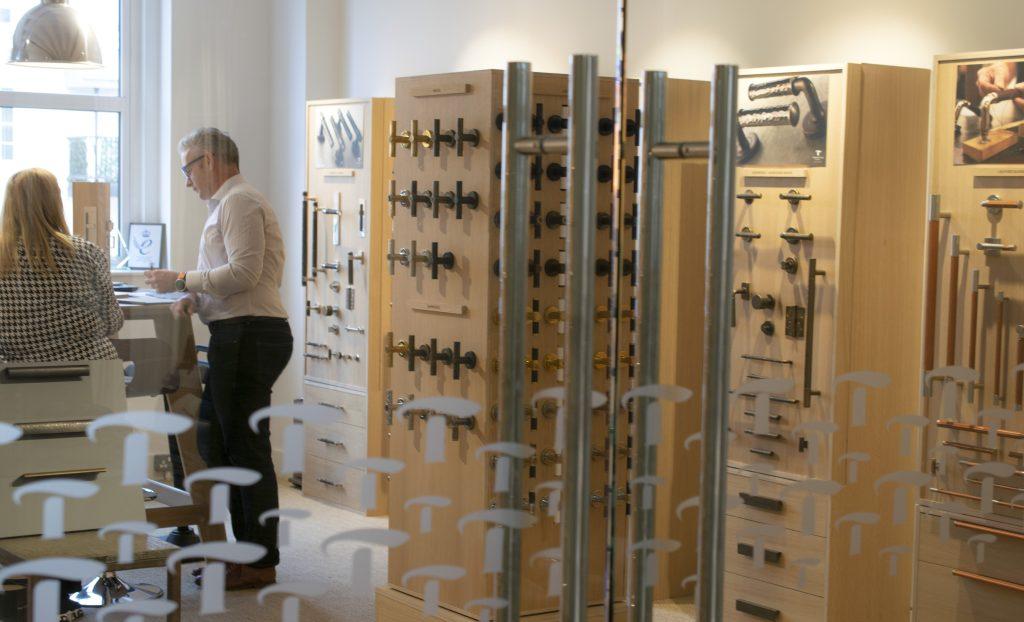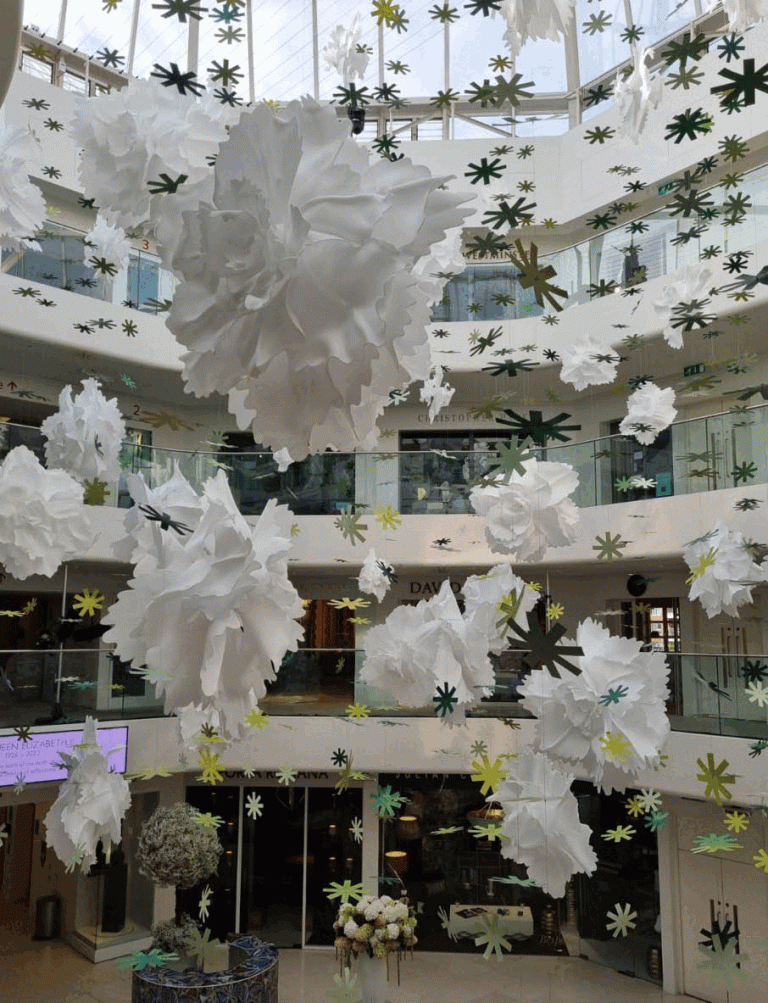 Our London showroom is in Design Centre East, which means we are right in the heart of all the events . Focus/22 being no exception.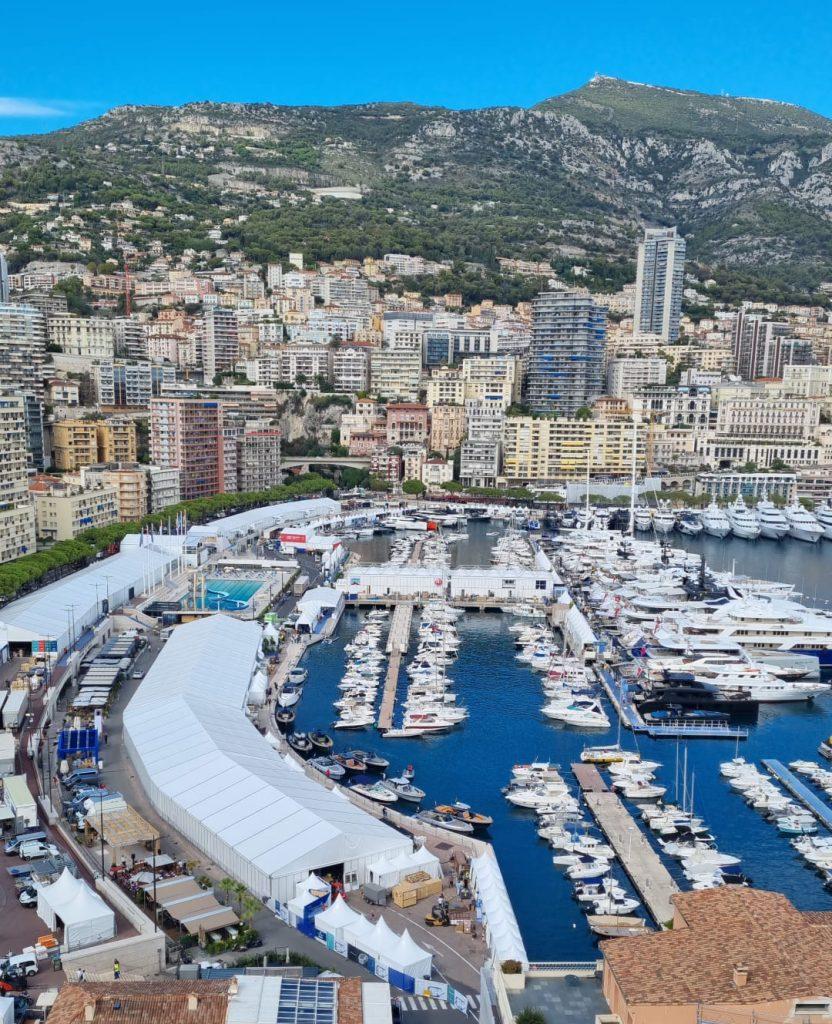 Monaco Yacht Show, Monaco, France
A pleasure as always, but great to return to a busy Port Hercule for Monaco Yacht Show 2022.
Alex and Shana received some great feedback on our new brand book and always nice to know that our luxury hardware is featured on some of the biggest boats in the port! 
Already looking forward to 2023! 
It was great to be back after 3 years of being away. Seeing industry colleagues and associates and experiencing some of the best yachts ever launched.
This year saw over 12,000 visitors and 200+ exhibitors and we were proud to be one of them. It was fabulous to be surrounded by so many inspirational designers and makers.
The event boasted Q & A sessions, talks from industry experts and influencers talking about important  themes, such as Emotion and Design, Sustainability and Growing Your Business.
Making Spaces saw dedicated and talented craftspeople demonstrating their skills live at the event.
We received some fabulous feedback about our new designs and in particular our new, sustainable materials. Sign up to our newsletter to be the first to hear about our newest product launches.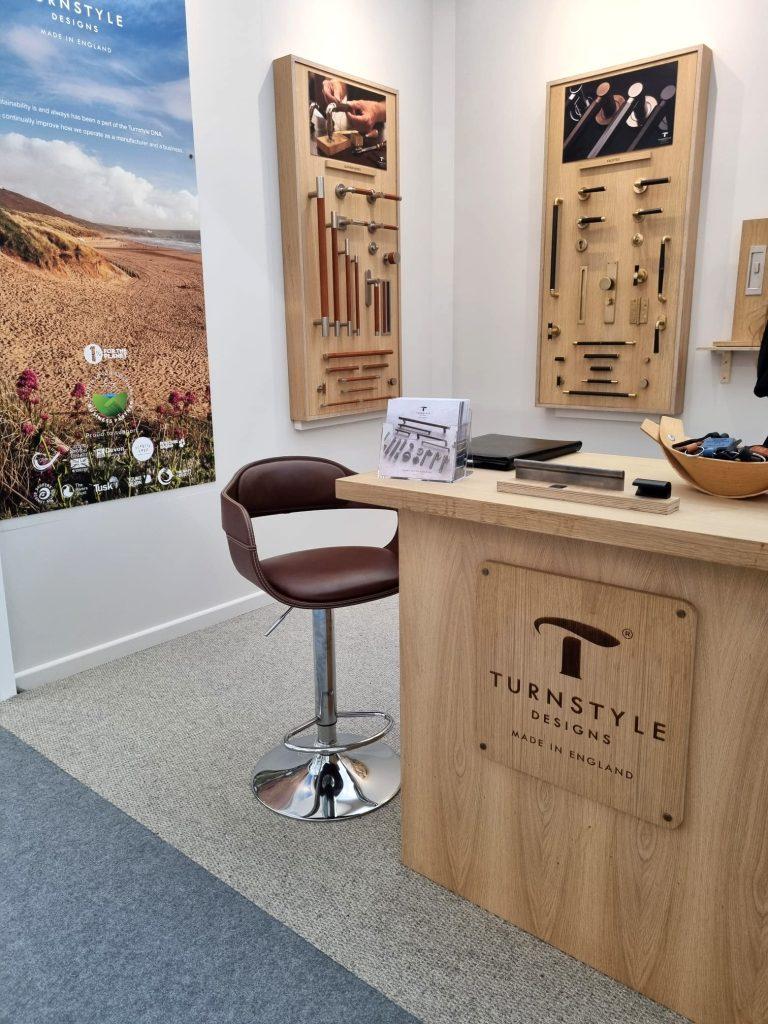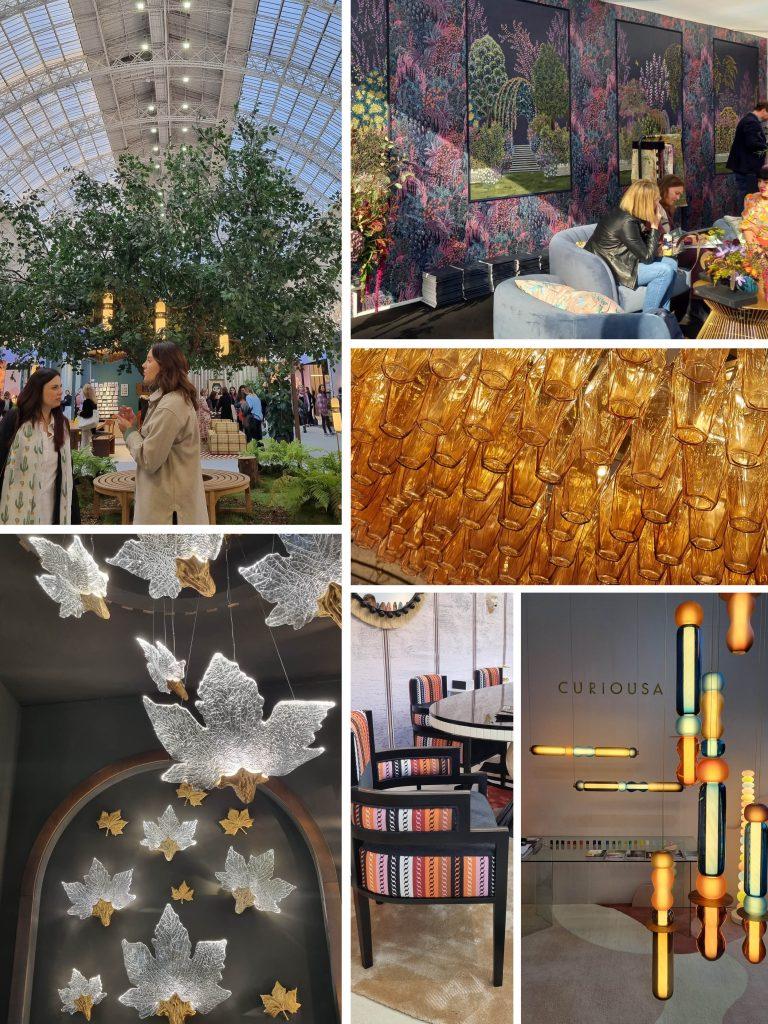 Bert Frank Ltd provided the wow factor at the entrance of Kensington Olympia with the "Tree of Light" installation introducing their newest collection OCCULO.
Hommes Studio were our neighbors for the week and were showcasing the best of Portuguese design and interiors. 
Curiousa were shining bright with there stunning Crest & Cascade pendants. You can create a truly bespoke chandelier by choosing from 22 different colors of glass. 
Pure White Lines were also lighting the way showing off their lighting collections and mix of old and new interiors range and objects. They won the best stall of Decorex 2022 – Congratulations! 
Serip illustrating the beauty of nature through their lighting integrated with glass sculptures. The Folio Suspension Palm is inspired by the fallen maple leaves of Autumn. Truly stunning! 
Liberty Fabrics took you on a journey of discovery with the world of Liberty Floribunda celebrating English flowers and gardens.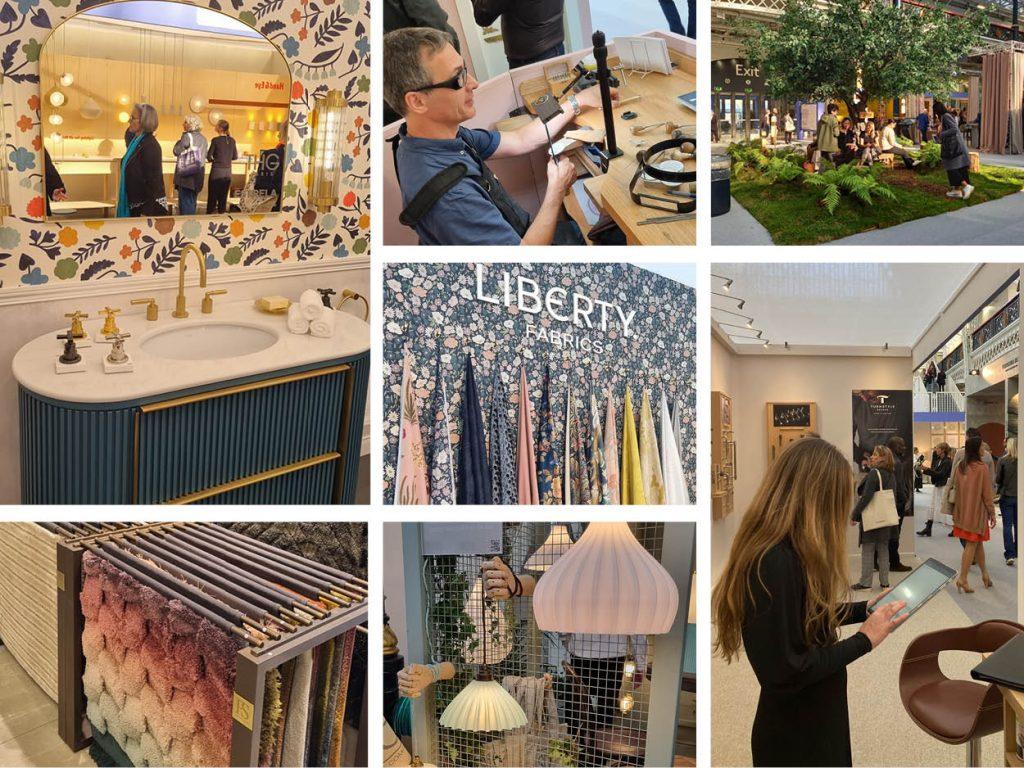 It was great to be back at Decorex this year. It really is the only event in the calendar where we get to sit along side the best brands in the luxury interiors sector and meet industry experts from around the globe.
Found this interesting?
Why not share this article with an interior designer, architect, or client? 
Our website allows you to fully customise your hardware. Choose from thousands of designs, finish combinations and sizes. You can also download the pdf specification sheets for each design for full product details.  
Alternatively you can view all collections in our interactive brochures by viewing and downloading online.
Share your Turnstyle Designs Hardware to be featured on our socials.