What is Shagreen? A Brief History
January 4, 2019
We've done a deep dive into history to reveal the wonders behind the beautiful shagreen leather so that you can gain more insight into the rich and regal past behind this elusive material.
Shagreens earliest uses date back to 13th century Japan, found to be a perfect material for samurai sword grips and scabbards because of it's rough and textural nature. It was also used for grating wasabi root into a paste, a traditional method which is still practiced to this day.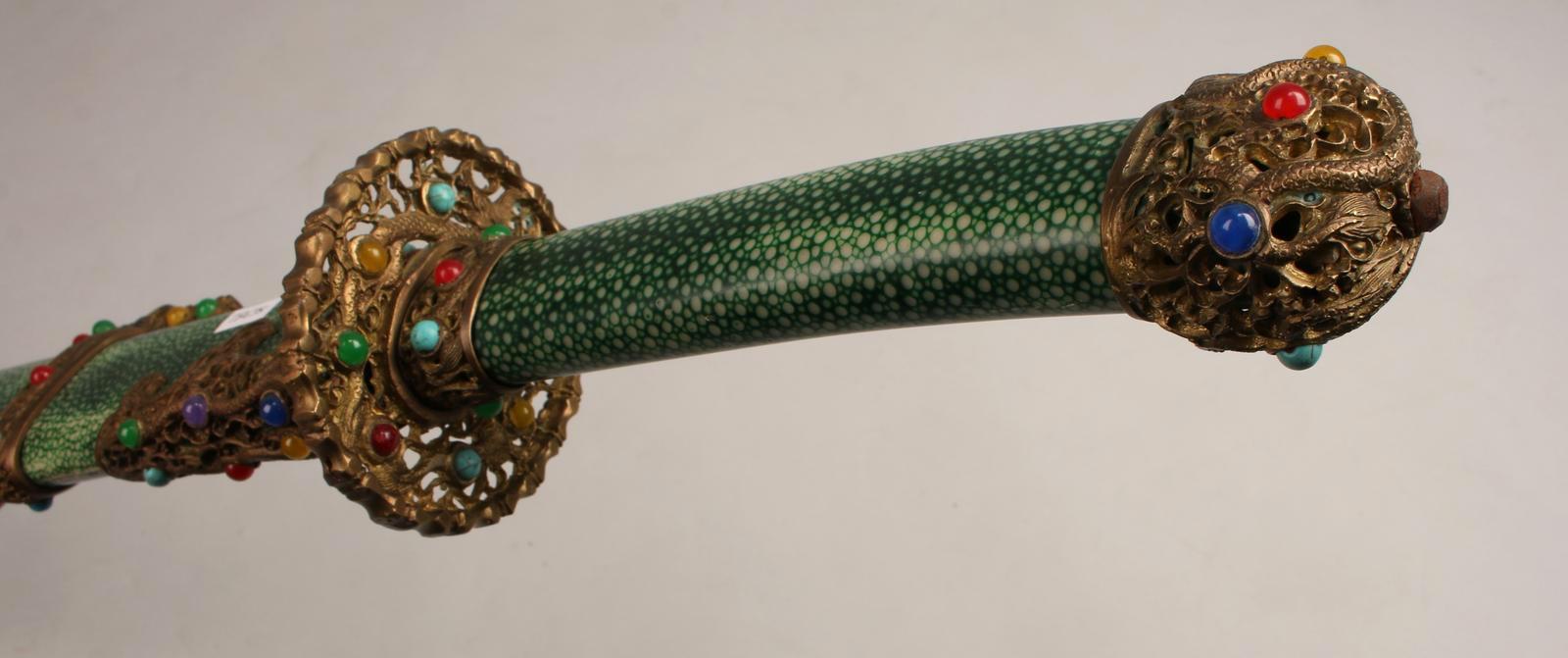 The earliest known use of sting-ray hides for decorative purposes was in the form of furniture during the 16th century. Portuguese traders (Portugal was the dominant naval force at the time) imported Japanese made coffers (chests) adorned with shagreen and lacquer exteriors. This however was short lived as the Dutch began to rule the seas, this along with cultural changes in fashion saw the use of shagreen decrease until it's eventual demise around 50 years later.
Throughout the late 17th and early 18th century English and Dutch craftsmen imported small amounts of the raw shagreen hides to cover decorative items such as boxes, knife skins and shaving kits. It was even used for microscopes as it's grip allowed for precision turns on dials and knobs. It was around this time that dyes were introduced, most commonly green. Up until this point the Japanese measured their hides quite simply – the whiter the hide, the greater its worth.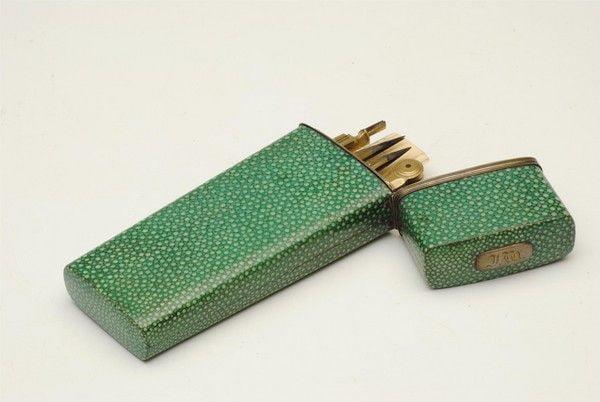 Shagreen got it's big break in the mid 18th century when it was popularized by Madame De Pompadour, a well known patron of the arts and mistress to King Louis XIV. She bought many shagreen covered items from a craftsman named Jean-Claude Galuchat. The artisan's work became so closely associated with the use of the material that in France shagreen is still known as 'Galuchat'.
Following this surge however, it fell out of fashion again in the 19th century and it's use dropped. Although it was documented that Napoleon the 3rd, the president of France at the time, covered his bedroom wall to wall in green shagreen at great expense!
The early 20th century is when shagreen was established in the way we know it today. The Parisian art deco movement thrusted the material back into the lime light with designers such as Jean-Michel Frank, Andre Groult and Paul Iribe using it on their signature furniture designs. This helped to keep shagreen at the forefront of the high-end interiors world, where it has remained ever since.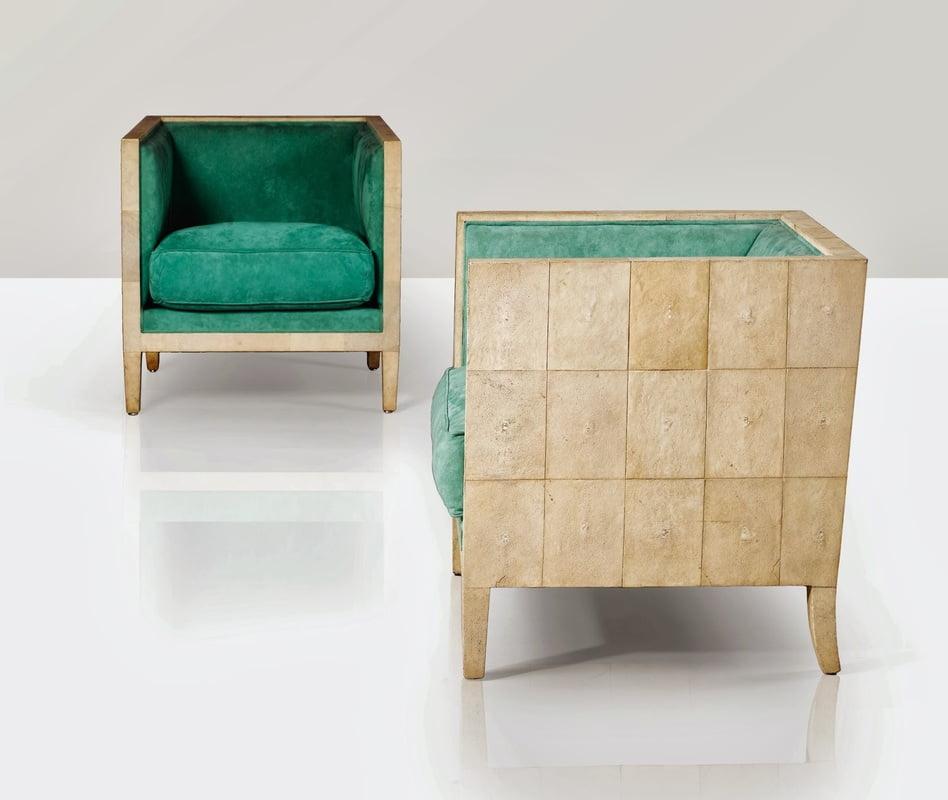 Turnstyle launched their shagreen range over 20 years ago establishing themselves as the original shagreen door handle company. It's become a mainstay of luxury hardware, using our trademarked Amalfine composite we are able to create an incredibly beautiful and tactile finish, that is far more durable that it's predecessor. We've always been committed to limiting our environmental impact as much as possible and most importantly by using Amalfine we are able to greatly reduce the amount of sting rays that need to be used.
We only ever use one skin to create a master, the Amalfine gives the product a finger print level of detail and doesn't wear flat over time like faux shagreen leathers.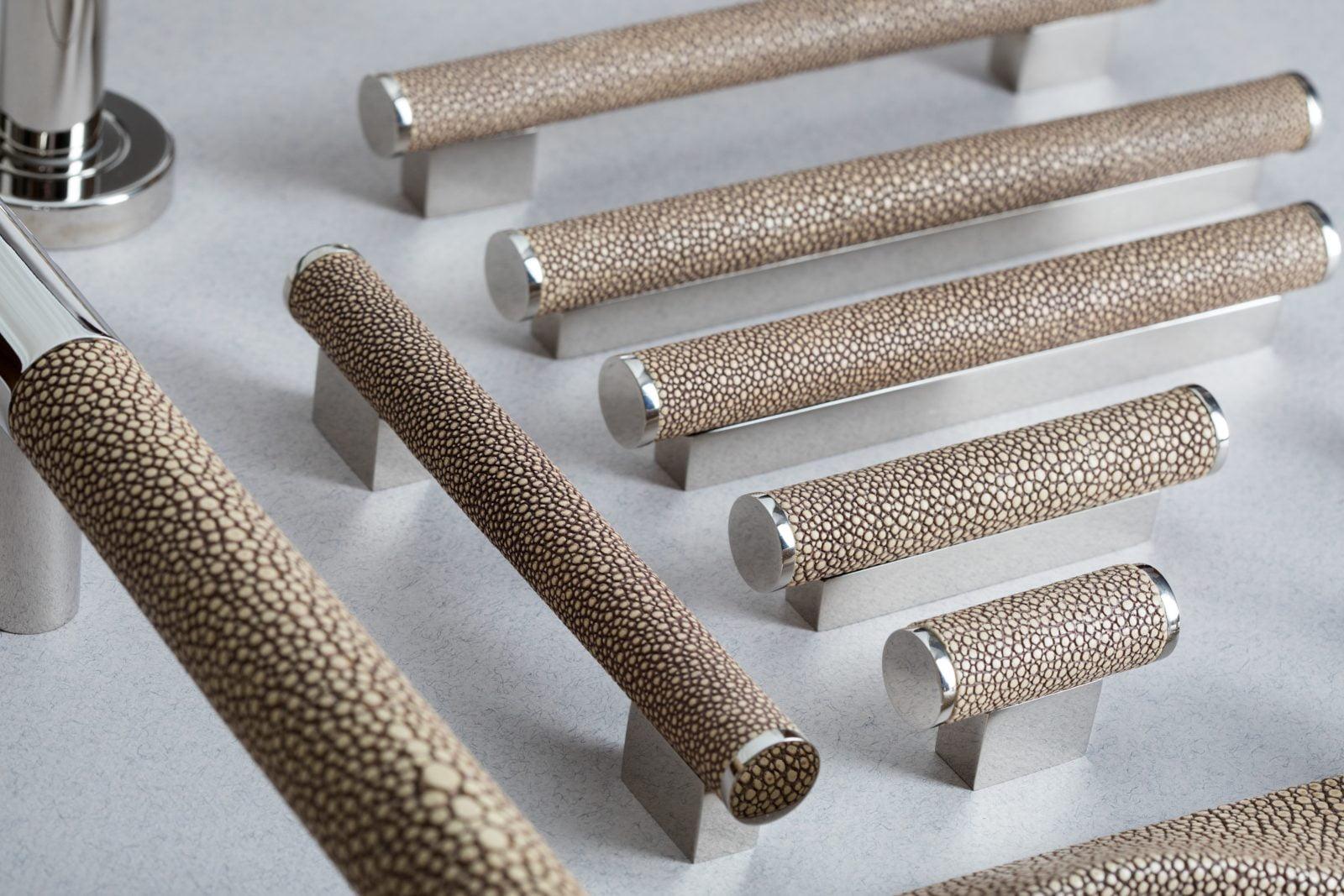 The rich history of this product will always be a great point of interest to us and everyone that uses it. If you are interested in using shagreen on your next project you can see our range here.