Turnstyle Designs Russian Diary
November 30, 2018
The trip started as all trips do to the vast behemoth that is Mother Russia in winter, with its bracing cold. Stepping out at Sheremetyevo Airport it's hard to ignore the fact that the air is at least a few degrees below zero, which the locals consider mild!
Alex Foster (our Project and Marine Manager) who, as a true Yorkshireman, was voted hardy enough to endure these sub-zero temperatures was more than happy to see Mikhail Grigoriev of Emporio (our Moscow Dealer) who greeted him at the airport. From there, Mikhail took Alex on an evening tour of Moscow, highlighting key landmarks such as Red Square with St Basil's Church and the tomb of Vladimir Lenin. The contrasting architecture made for a dramatic backdrop throughout the city, from the grandeur of historic buildings to some of the contemporary architecture of modern Russia.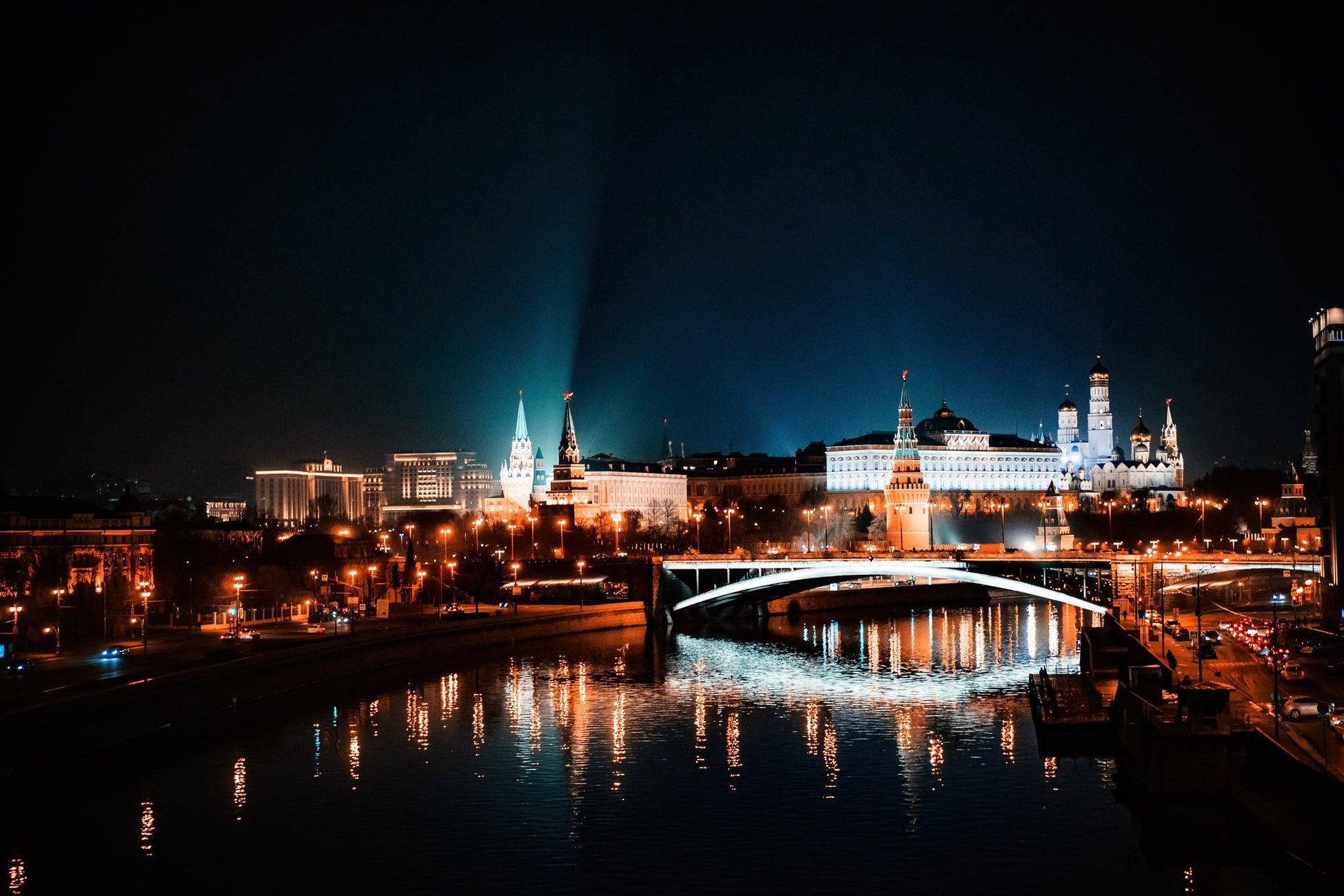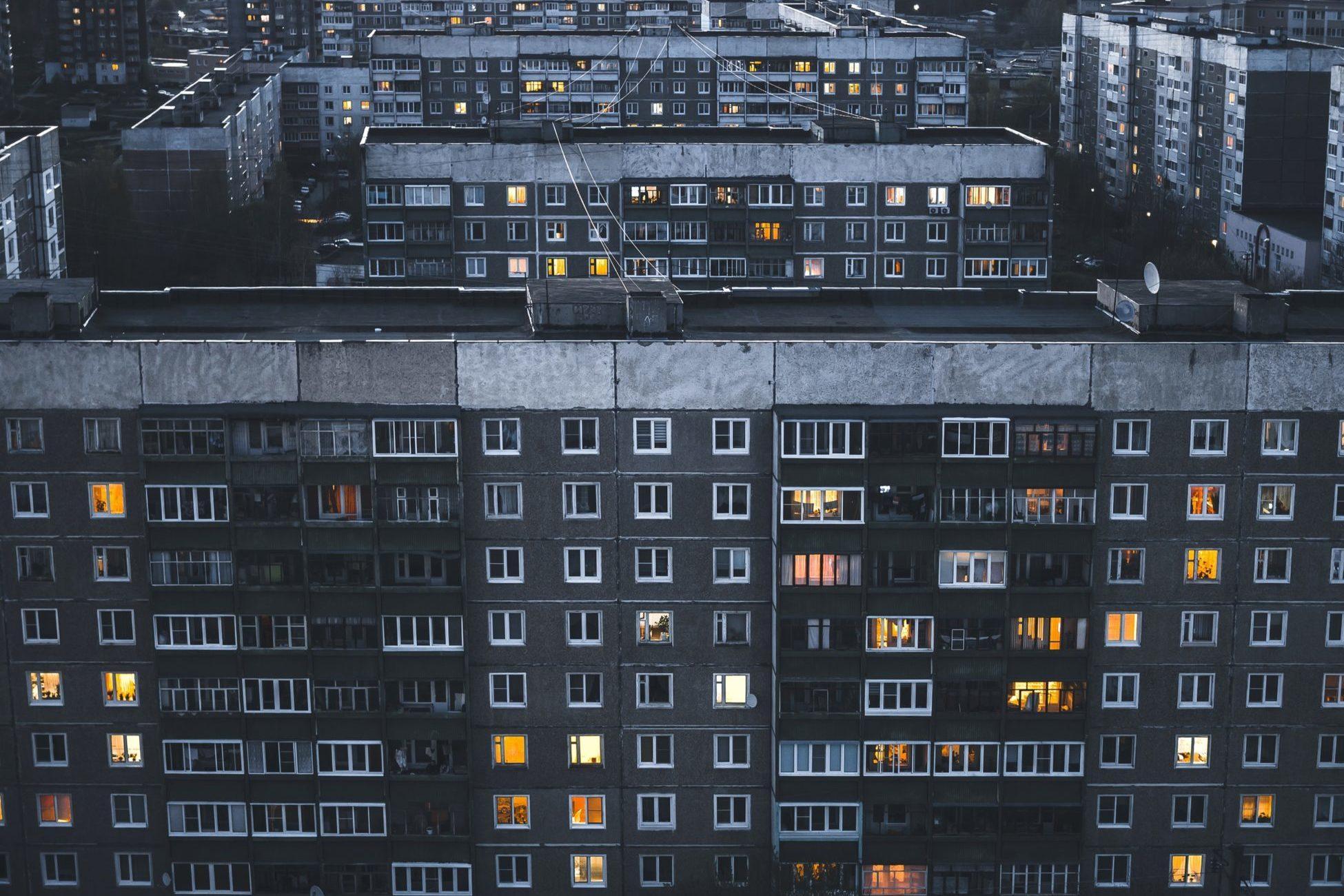 Much to our resident Yorkshire-man's disappointment, the snowfall had not yet arrived. An unusual year by all accounts as the city is usually covered in 2-3 ft of snow by late November. This did however make getting our display from Emporio to The Kharitonenko Mansion a lot easier! The mansion, which acts as home to the British Ambassador, is steeped in history – you can find our full article HERE. Being an architectural ironmonger, perhaps our most notable pieces in the house were the solid brass levers on the front door depicting a dog eating a fish (pictured below), an homage to Pavlov?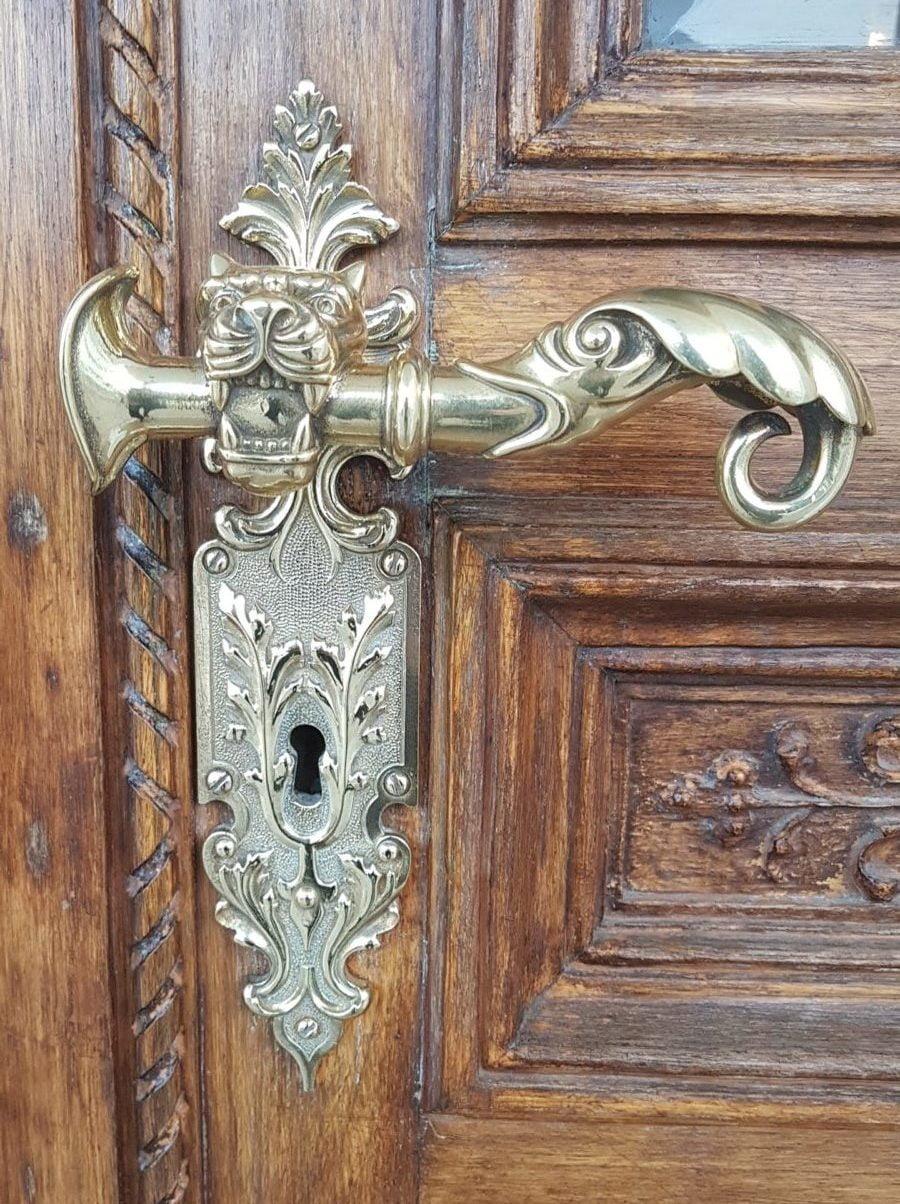 We had a prime spot in the library, surrounded by rich mahogany decor and books that have been read by countless dignitary's and ambassadors over the years. Our British made hardware laid out on full size leather hides looked completely at home even among the Russian decor, a testament to the flexibility of good design. The event was extremely well attended with about 400 of the creme de la creme of the Moscow interiors world all turning up to see this exceptional display of British craftsmanship.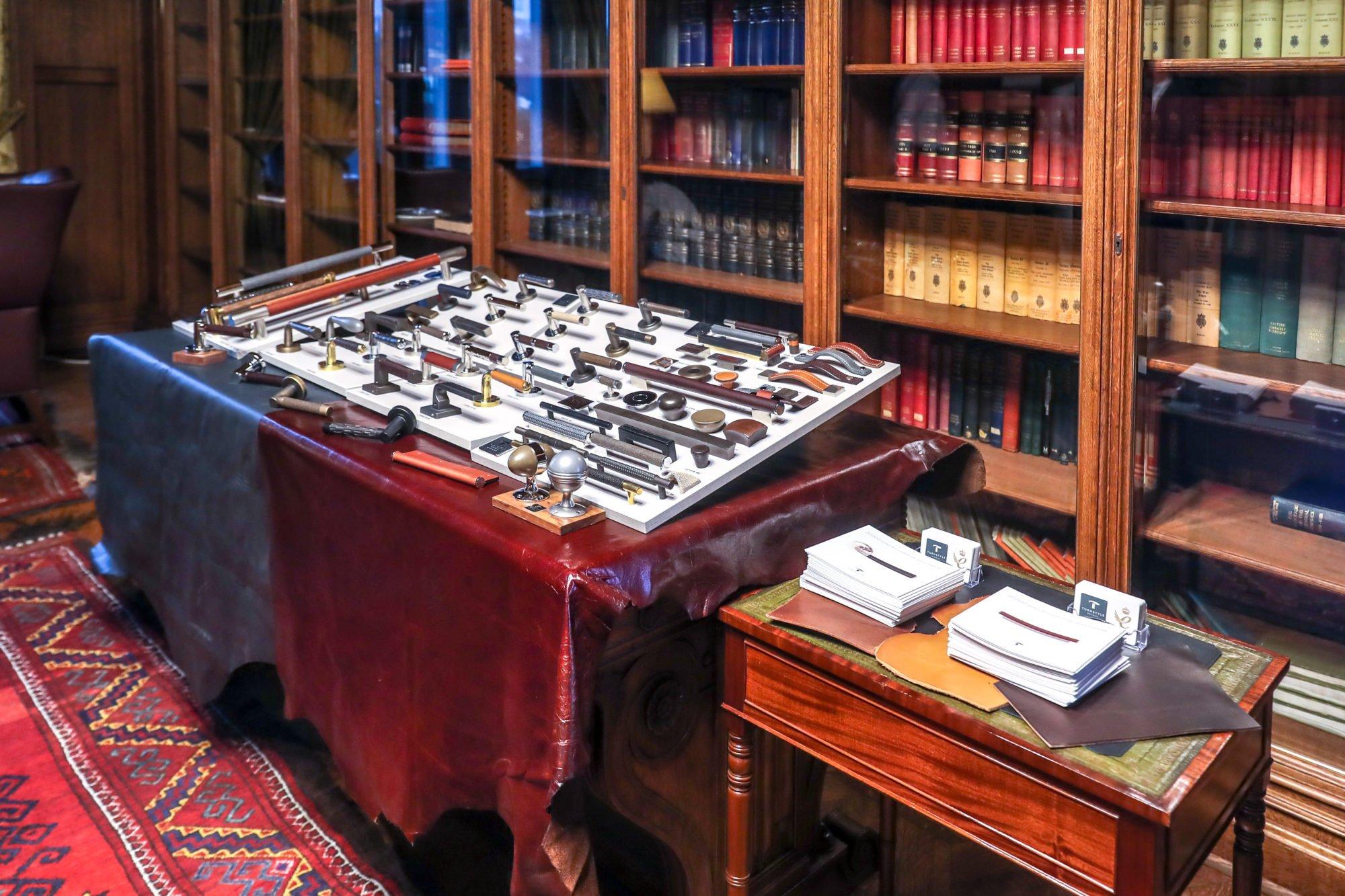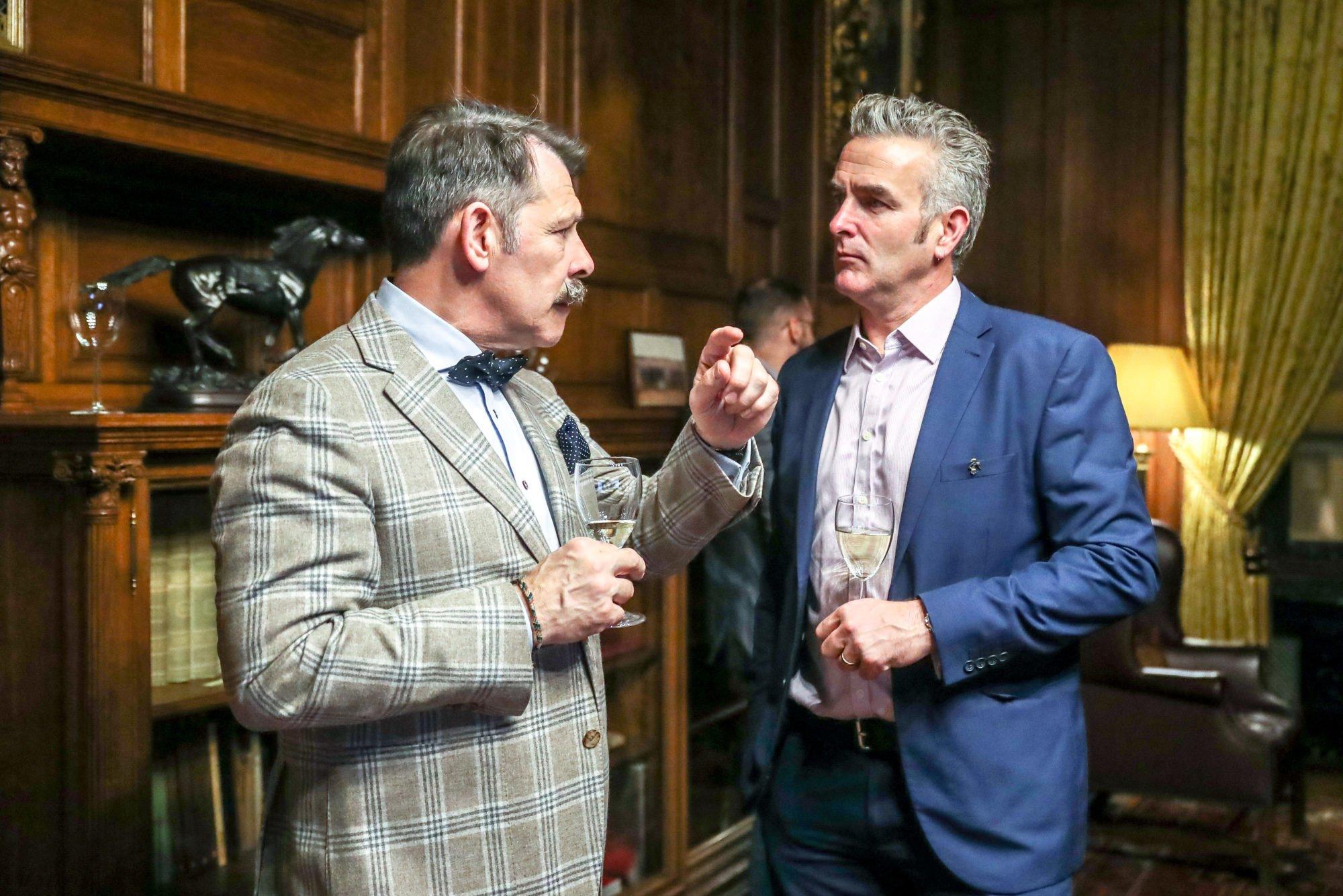 As the evening drew to a close and the last guests drained their champagne flutes before dancing down the stairs and out of site, our team were able to catch their breath. The event was a success, Turnstyle had once again shown why we deserve to be at the forefront of British design. Alex and Mikhail packed up the stand and walked out in the first snowfall of the coming season.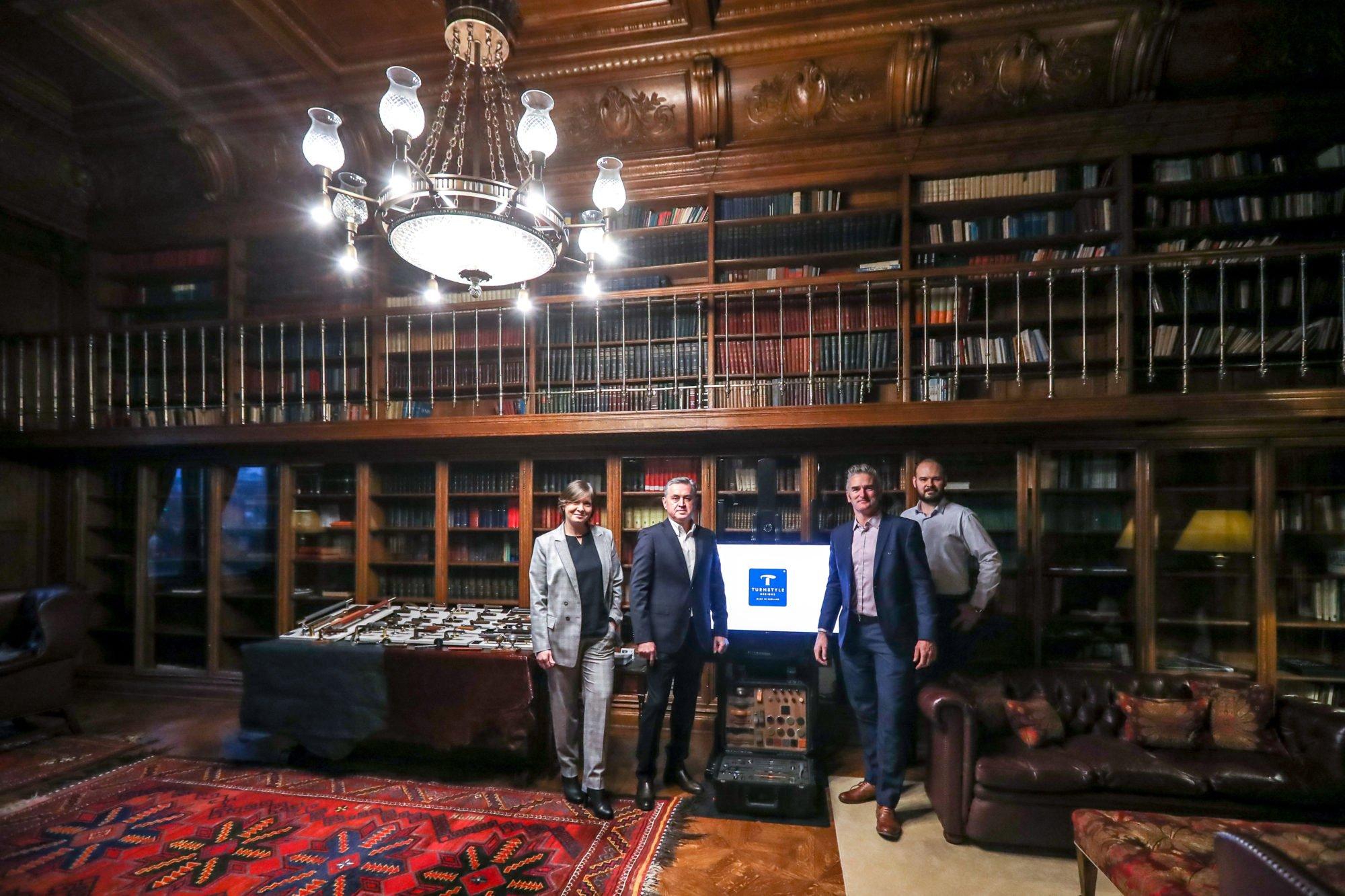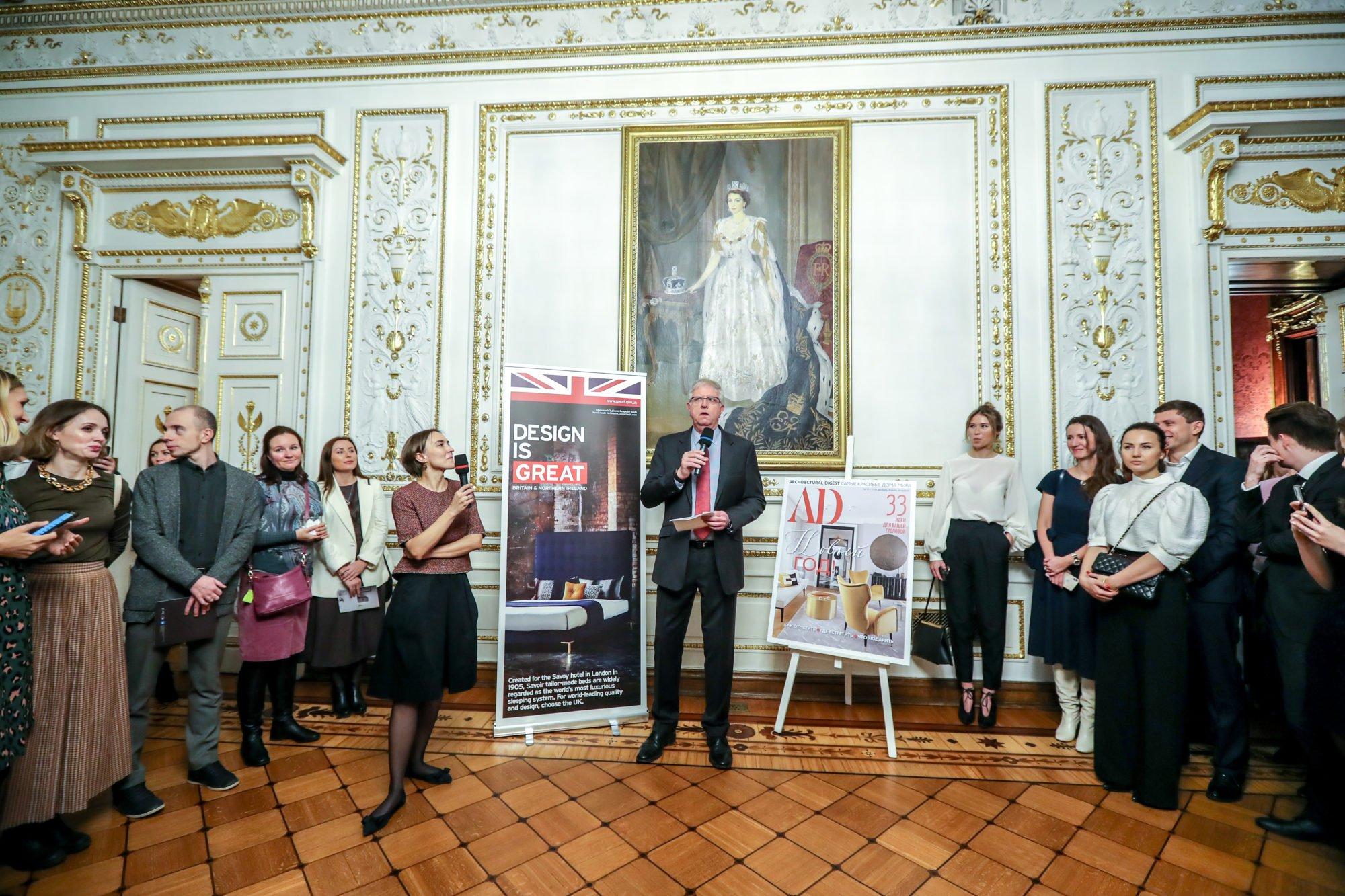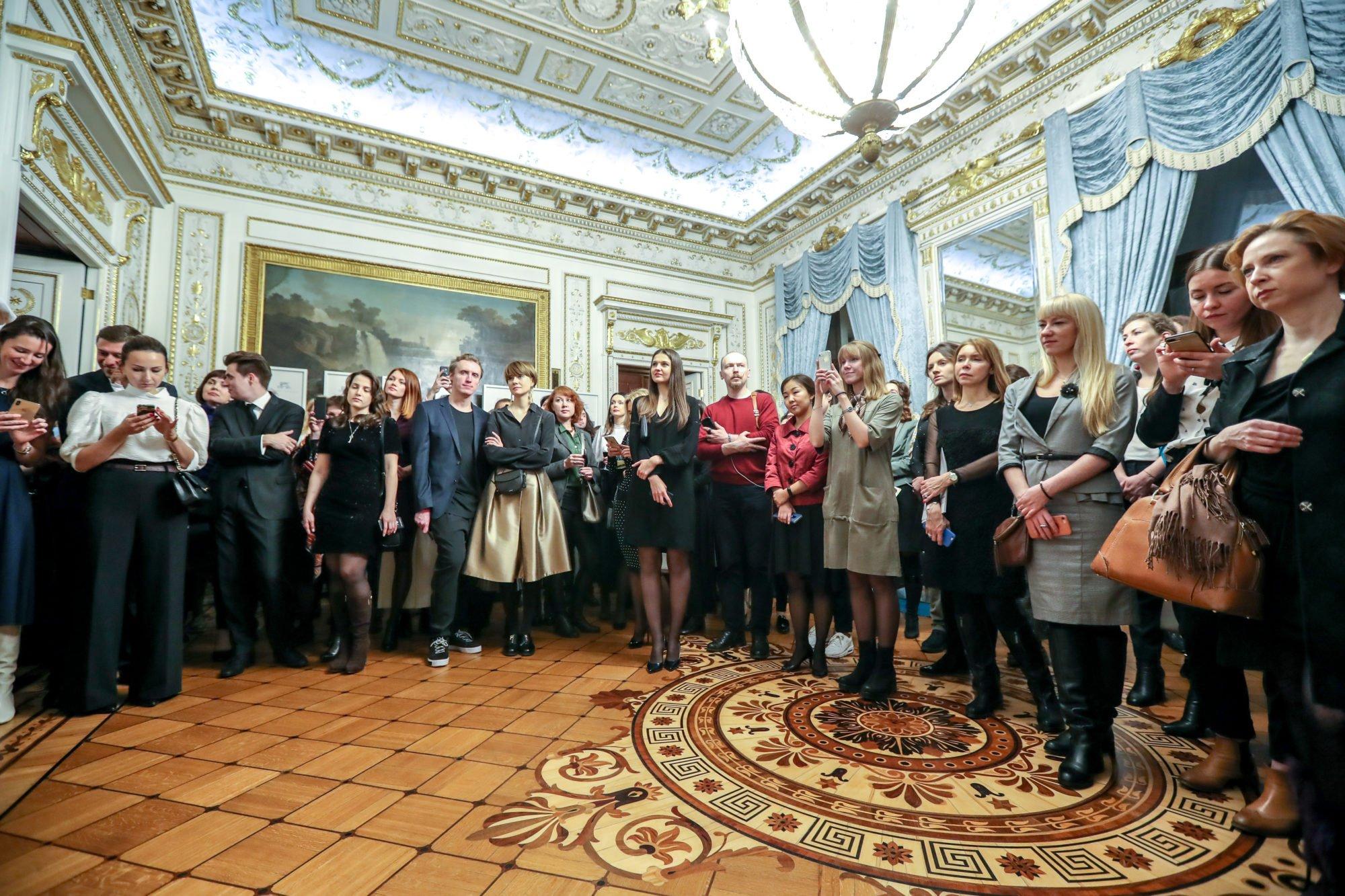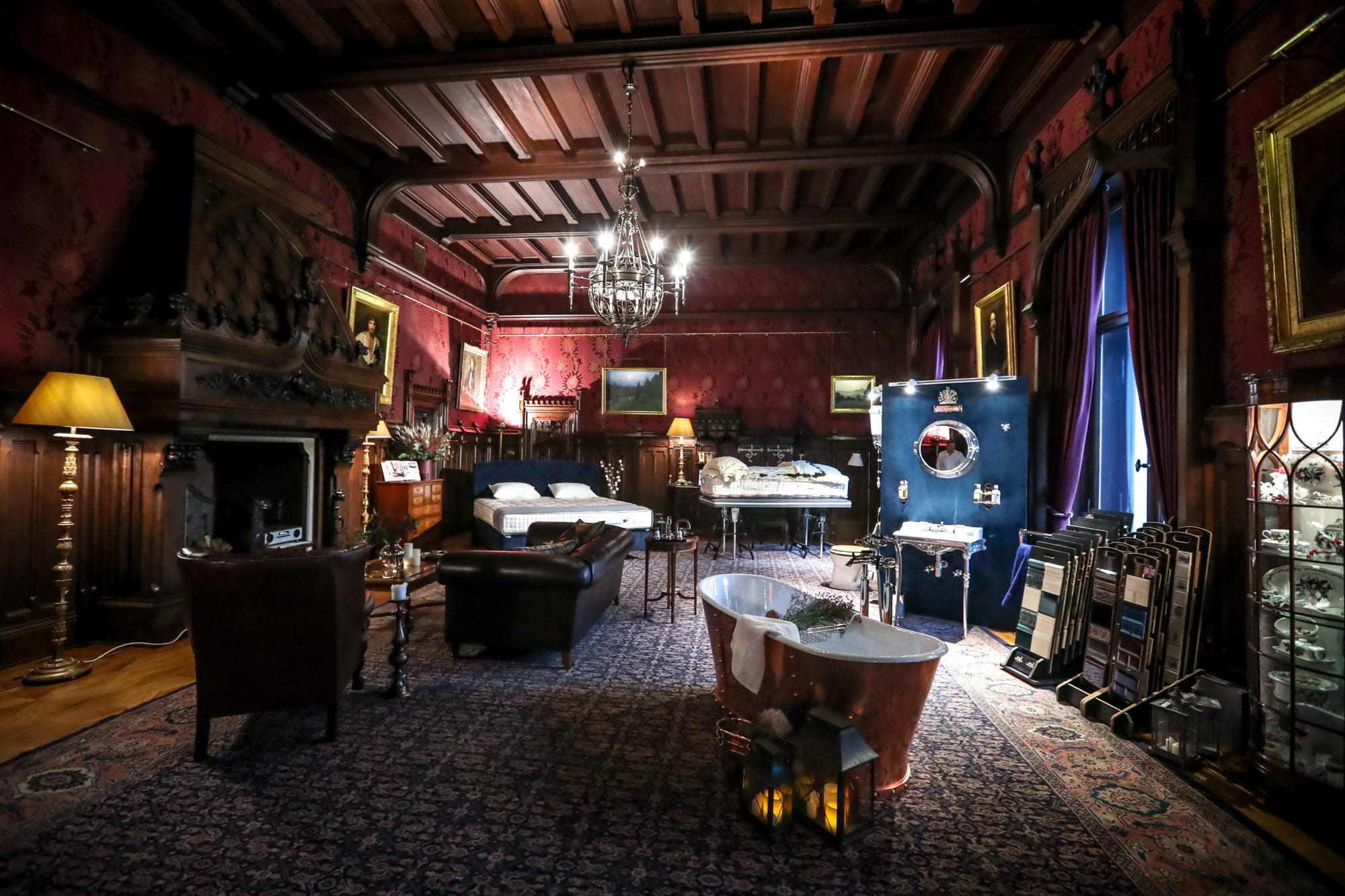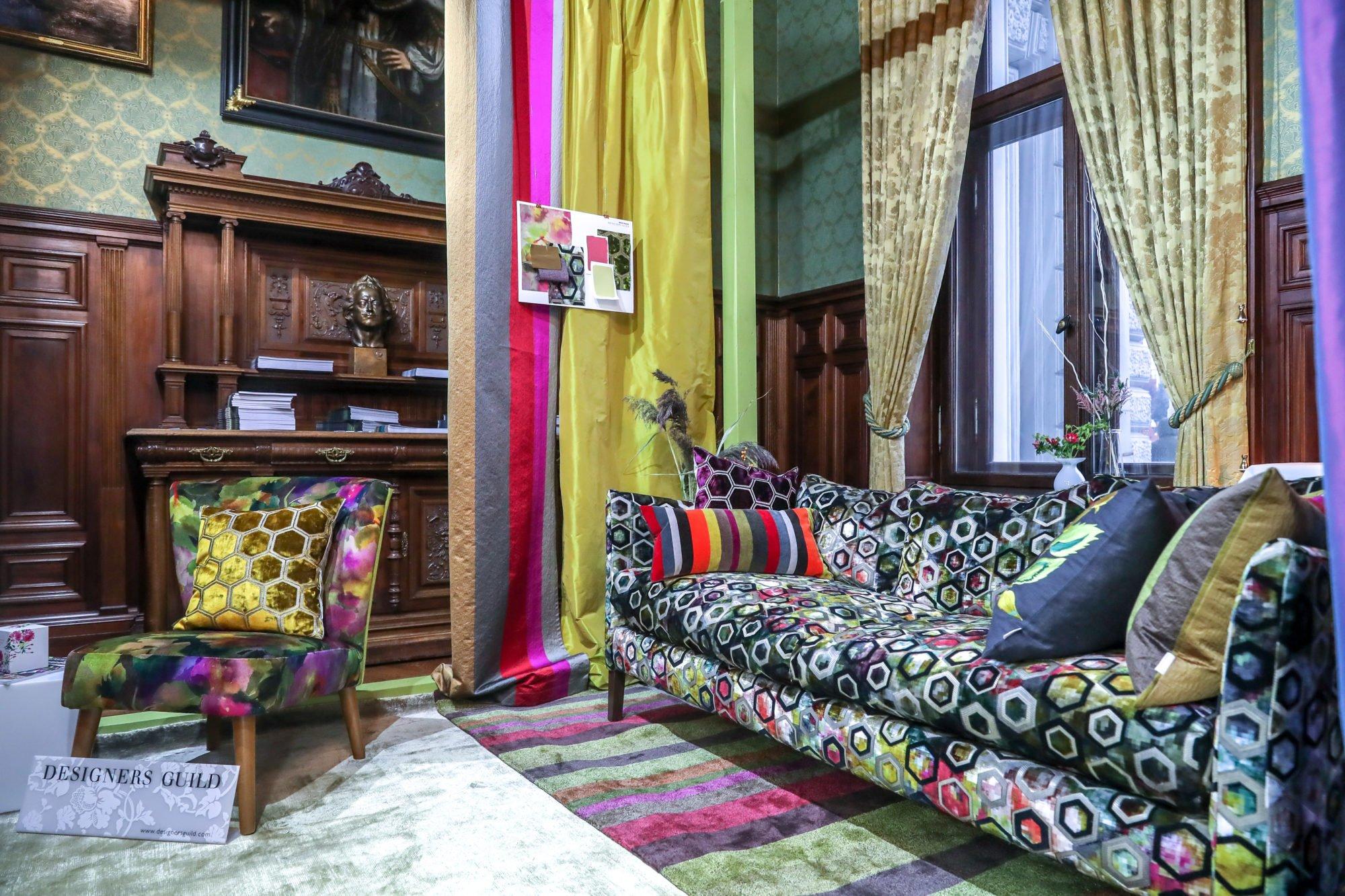 You can find a list of all 12 other companies at the showcase below: