The Woven Scroll
April 13, 2017
Introducing the Woven Scroll, designed together by Steve and Christina Roberts and inspired by our woven leather range, they combined the Leather scroll with our very popular and trademarked resin material "Amalfine™" to make the Woven Scroll.
Created using a flexible silicone rubber mold that offers fingerprint detailing, it looks exactly like the leather scroll it was cast from, but is also beautifully robust. To the touch it is almost impossible to tell the difference from real leather as it is warm and tactile.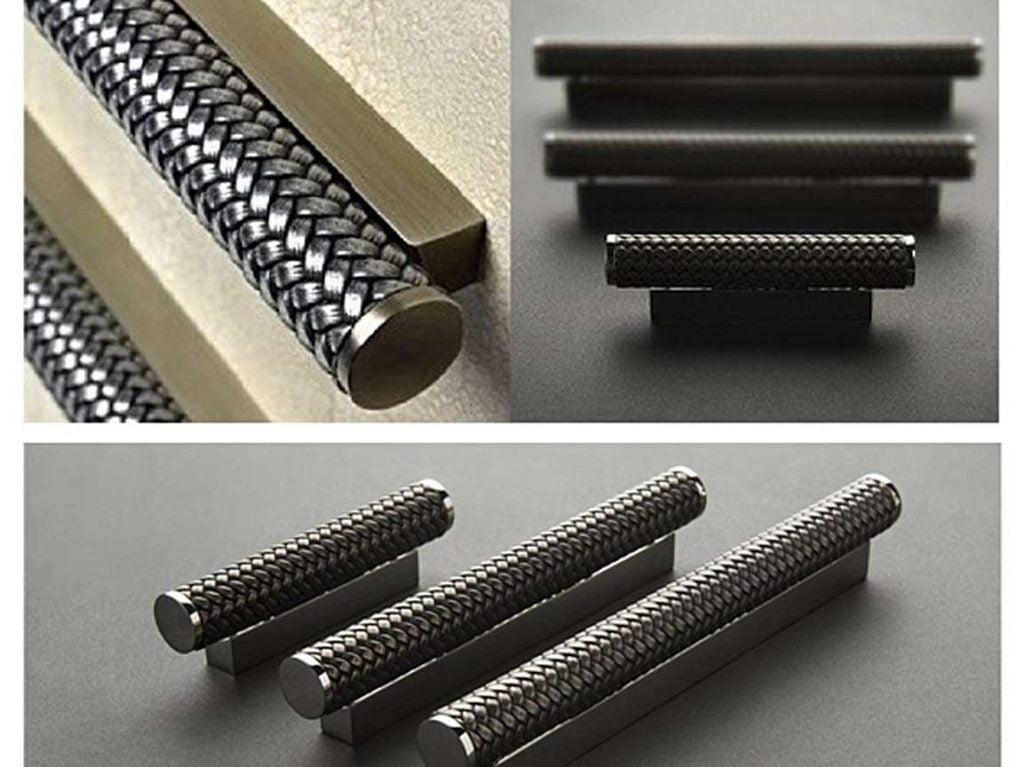 The scroll is available in 3 different lengths, 4 different Amalfine Colours and 8 different metal finishes. To configure your prefect combination visit our PRODUCT PAGE FOR THE WOVEN SCROLL AND SELECT YOUR PREFERENCES.