Queens Award Ceremony
July 5, 2018
Buckingham Palace Thursday 28th June 2018
The highlight of winning a Queens Award for Enterprise is the invitation to Buckingham Palace for the reception drinks evening. In previous years Her Majesty the Queen would host the evening, however this year she is quite wisely now cutting back on her engagements and so asked Prince Charles to step in to host the evening.
Steve and Christina Roberts (Owners and designers) arrived on a glorious sunny evening by a London black cab to be dropped off at the front gate amongst a crowd of curious tourists and many other of the award winners. There then followed a brief but thorough I.D check before being ushered through into the Palace forecourt, and on into the inner Quadrangle, then through the main entrance and into the Palace. Guests were requested to leave cameras and phones before being led through into the Ballroom for Champagne and very delicious canapés, served by the Queens liveried footmen. They had some time to look around and chat to other winners in various categories including some very inspiring Doctors who had won an Innovation award for a new simple system for testing STDs.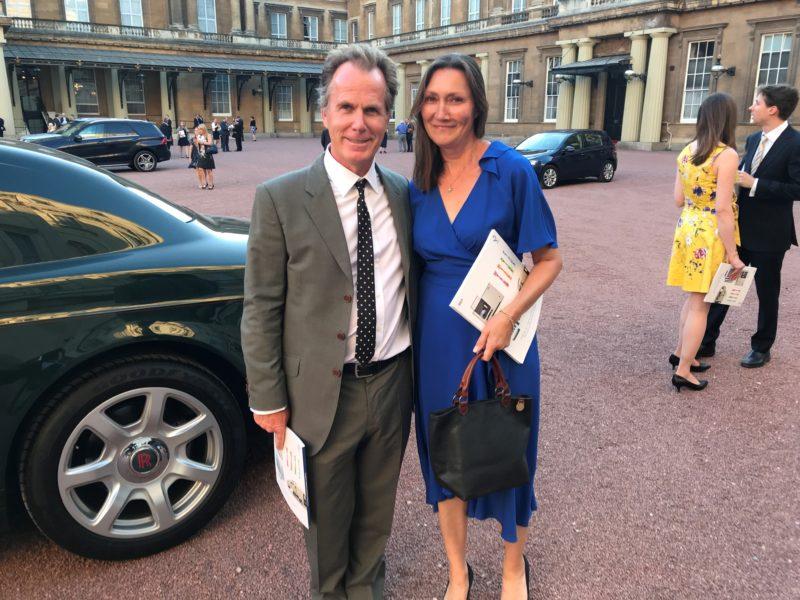 Prince Charles entered the room a little later and circulated amongst the guests, where Steve was fortunate enough to have conversation about the difficulties of finding good craftsmen these days, Prince Charles, suggested he contact The Princes Youth Trust who have a training program set up for keeping traditional crafts alive.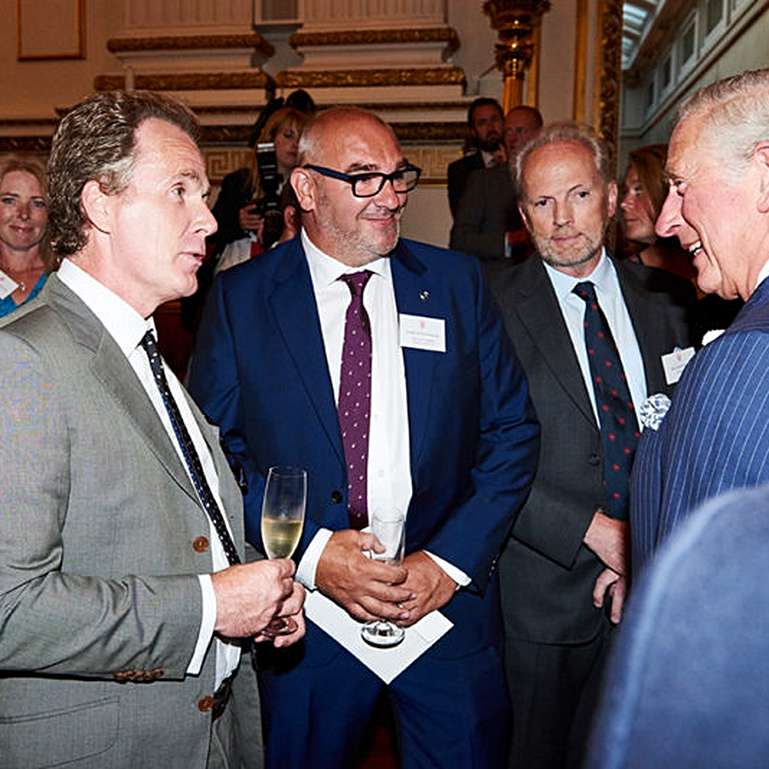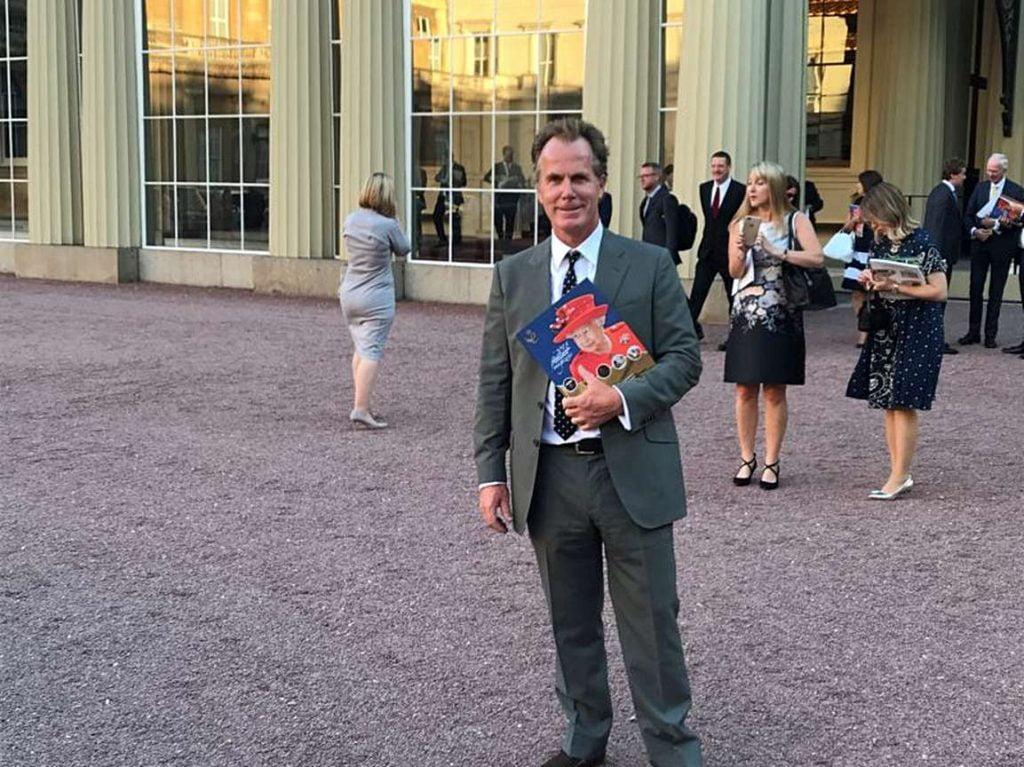 At the end of the reception guests were gently ushered out but with no sense of urgency, allowing Steve and Christina to have a quick look into the gardens before leaving.
They then wandered through Green Park up to The Wolsey restaurant in Piccadilly to continue the celebrations and reflect on what had truly been an extraordinary evening and one that will never be forgotten.
The actual award is due to be presented to the company as a whole by The Lord Lieutenant of Devon, the Queens representative at the company's head office and factory on August 1st.