MARRIOTT, kensginton, London
Located near London's best-known landmarks including Kensington Palace, Royal Albert Hall Hyde Park and the Victoria and Albert museum, this well known hotel and its central location is one of the many finest in the capital.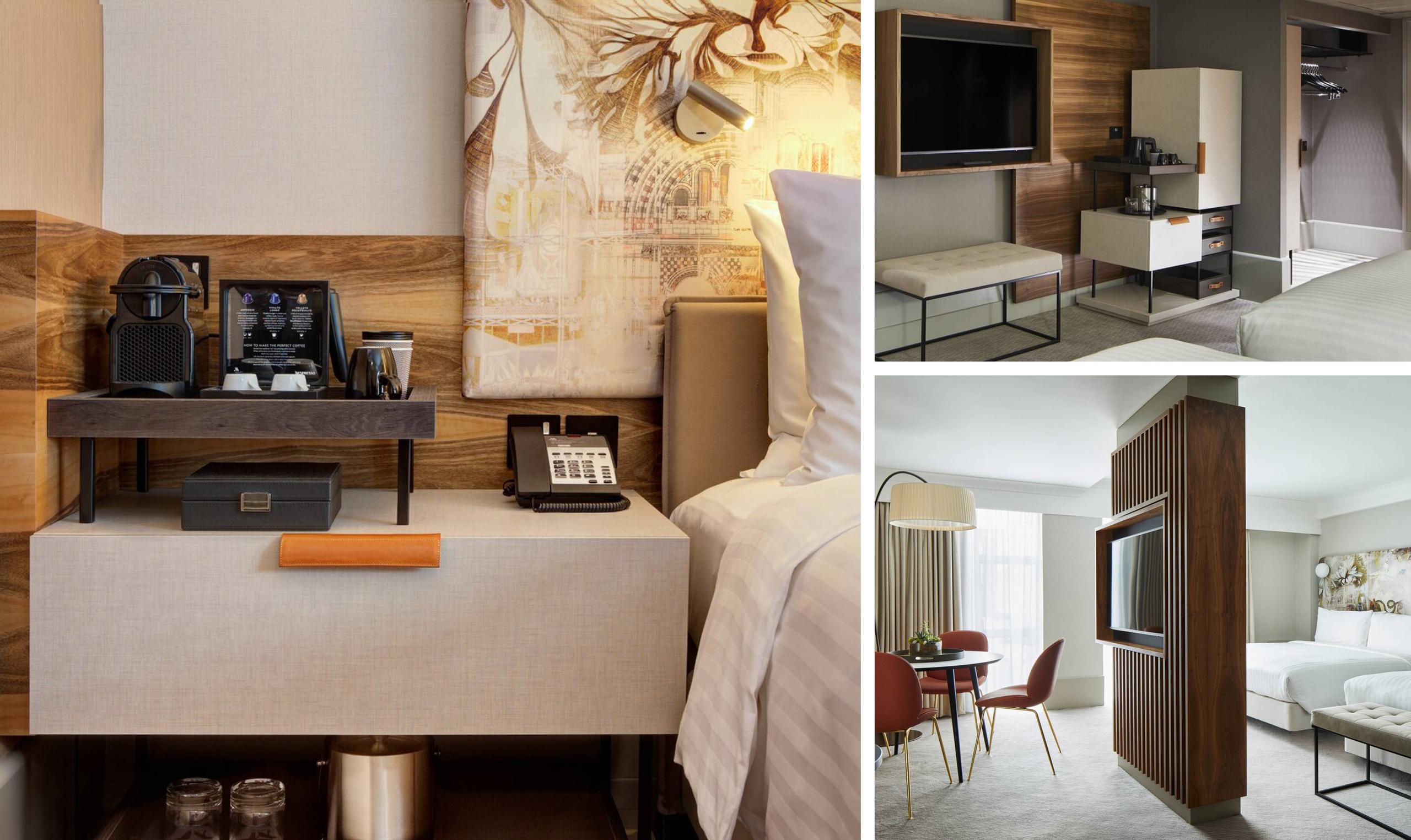 Its modern styled room alongside the luxurious bar and restaurant make it a great spot for dining and relaxing in the busy London city. The rooms have all been designed to reflect the local area and surrounding architecture.
5100 Button (Stitched) Leather Strap Cabinet Handle
2500 Mortice Wing Leather Edge Pull Handle
London based design practice
Sample / Model room
European case good manufacturer