HOTEL GUANAHANI, ST BARTHELÉMY
Situated on a private 18-acre peninsular overlooking Marigot Bay and Grand Cul-de-Sac on the island of St Bart in the French West Indies, this beautiful beach side paradise hotel offers 66 guest rooms along with suites and villas.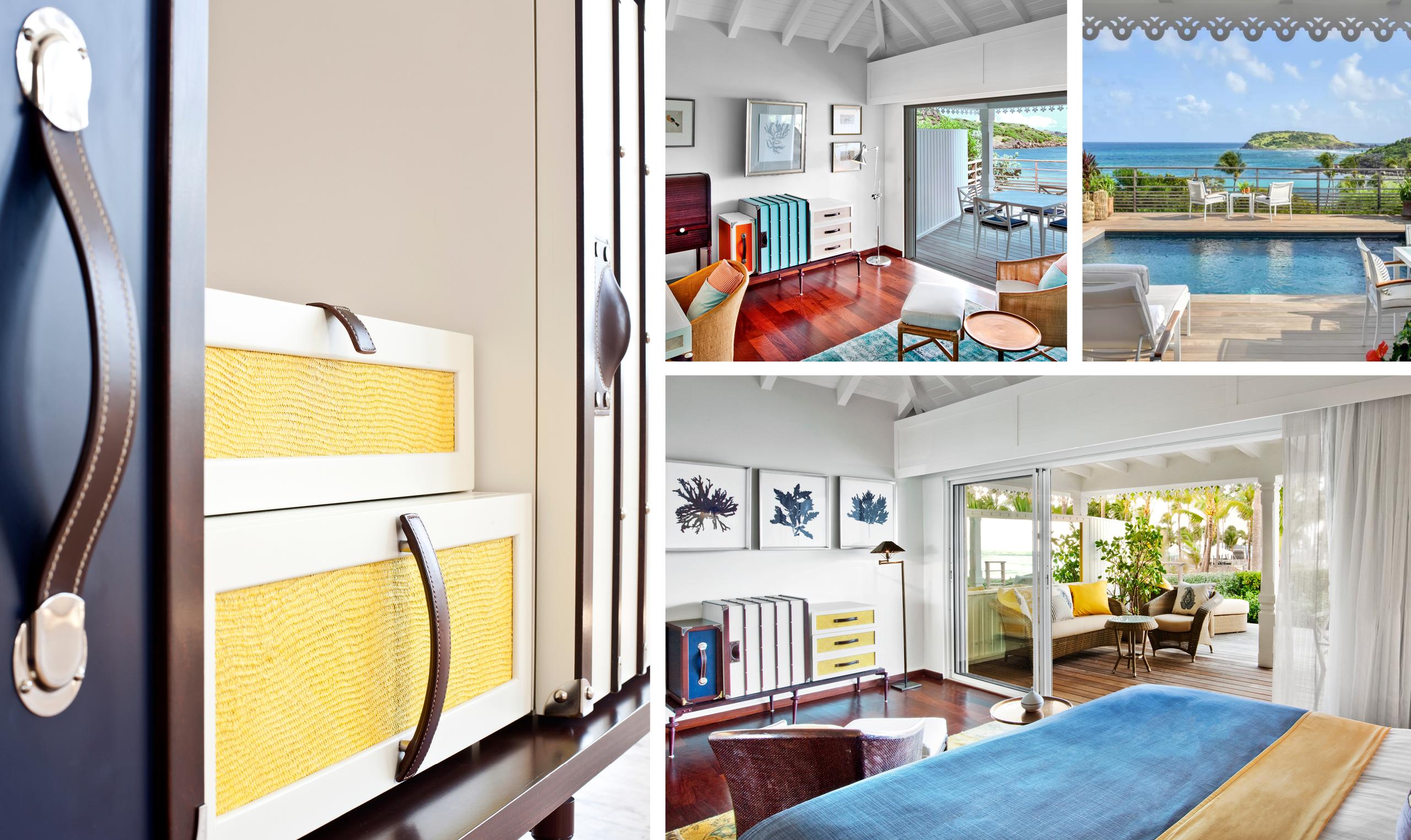 Imbued with genuine warmth and personality, and attention paid to each detail, service at Le Guanahani is focused on making guests' stays as enjoyable as possible. Originally opened in 1986, Le Guanahani was lovingly restored and reopened in 2021, preserving its spirit that seamlessly blends stylish French sophistication with relaxed and welcoming island hospitality.
Custom leather pulls developed in conjunction with the client