London Design Week 2017
April 11, 2017
London Design Week
The Design Centre, Chelsea Harbour plays host to a week dedicated to interior design, part of a worldwide network of shows, the London Design Week show cases the best Britain has to offer. Where top designer and interior showrooms go the extra mile to show off their latest standout crafted products. From colourful fabrics to stylish furniture The Design Centre was sculpted into the epicentre of superior design products and the go to for bespoke projects.
For more images and our picks of products during LDW2017 please visit our PINTEREST board.
It seems that summer is just around the corner as strong botanical designs were gleaming through showroom windows. CHAPEL STREET boasted their jungle green Dunworth flute detailed sofa as well as PORTA ROMANA'S Hawaiian style Pendolino Wall light.
As the day leads on, one found themselves riding the waves towards PAOLO MOSCHINO who presented an array of light and dark blues giving off a rich nautical theme. The Kingston Armchair with a high back design could be creatively visualised as the Captains Chair as it's crafted with 'Via Krupps Bis' navy styled fabric. A worthy accessory to match this maritime piece could be the 'Pollack/On the fringe fabric' cushion designed by ALTFIELD (Shown Below).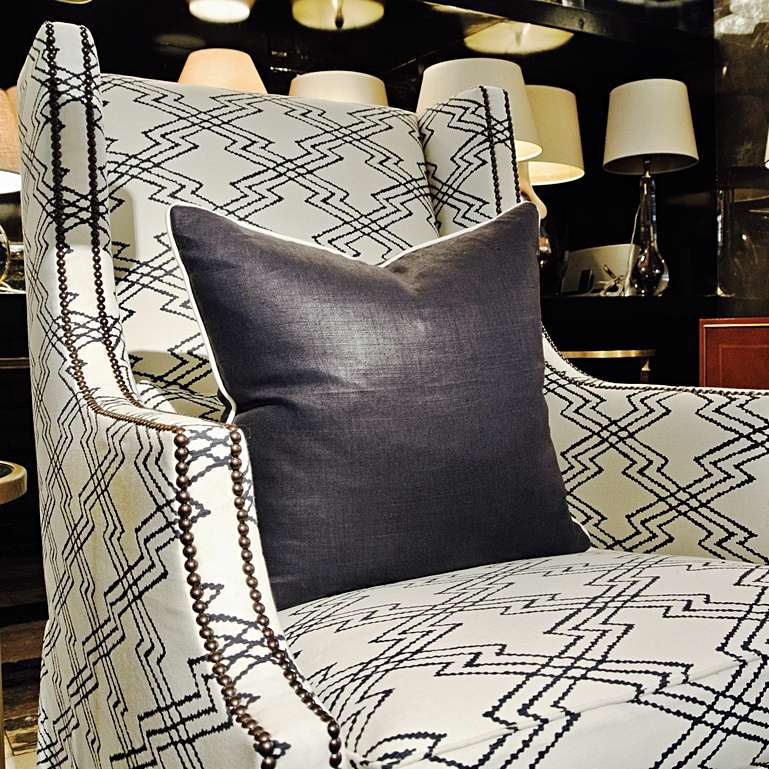 'Pollack/On the fringe fabric' cushion designed by Altfield.
'Pollack/On the fringe fabric' cushion designed by Altfield.
When exploring the heavens of The Design Centre, Arabella McNie's artistic compilation of hardware which included our very own range of Silver Bronze, Brass and black bronze toned cabinet handles. One primary theme at the Design Centre was titled 'Science of Design', a fitting statement piece that allowed us to show the amount of detail that goes into the design of our handles.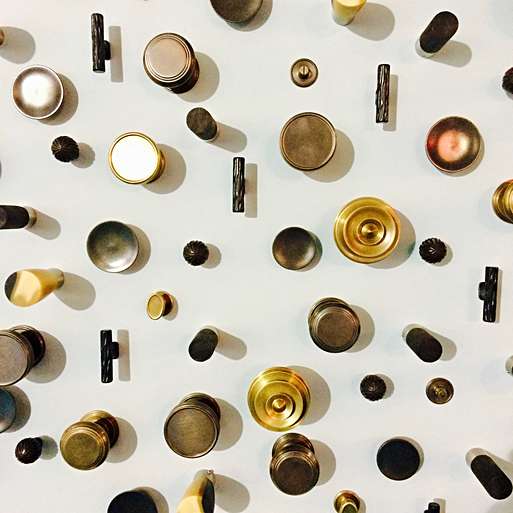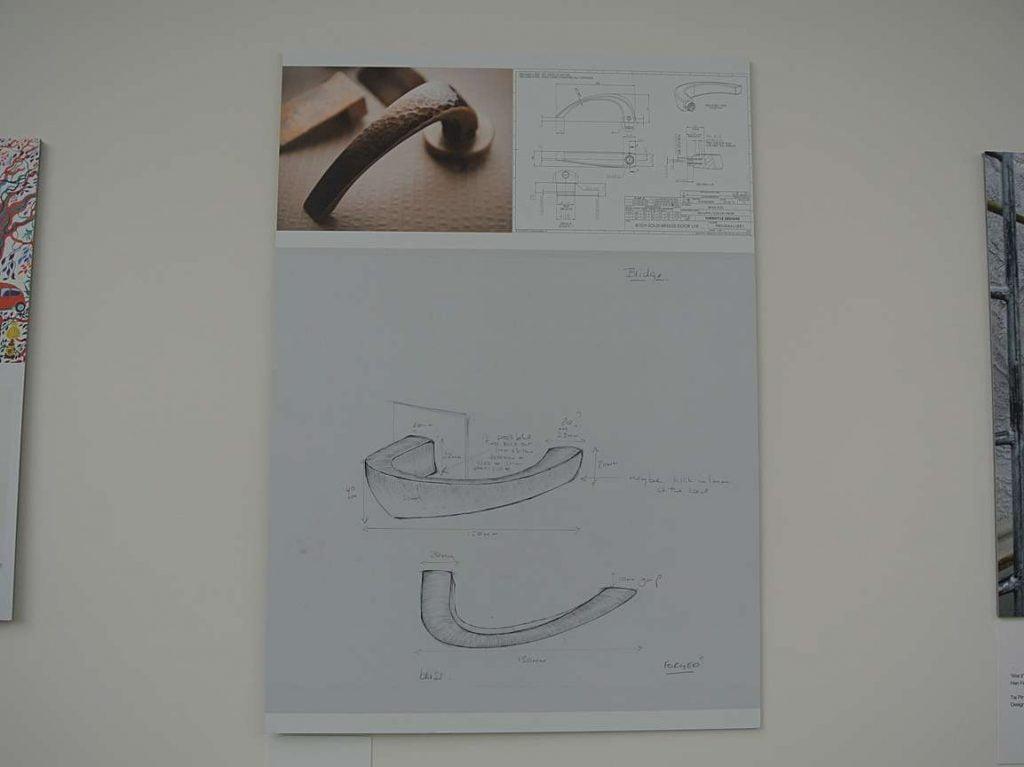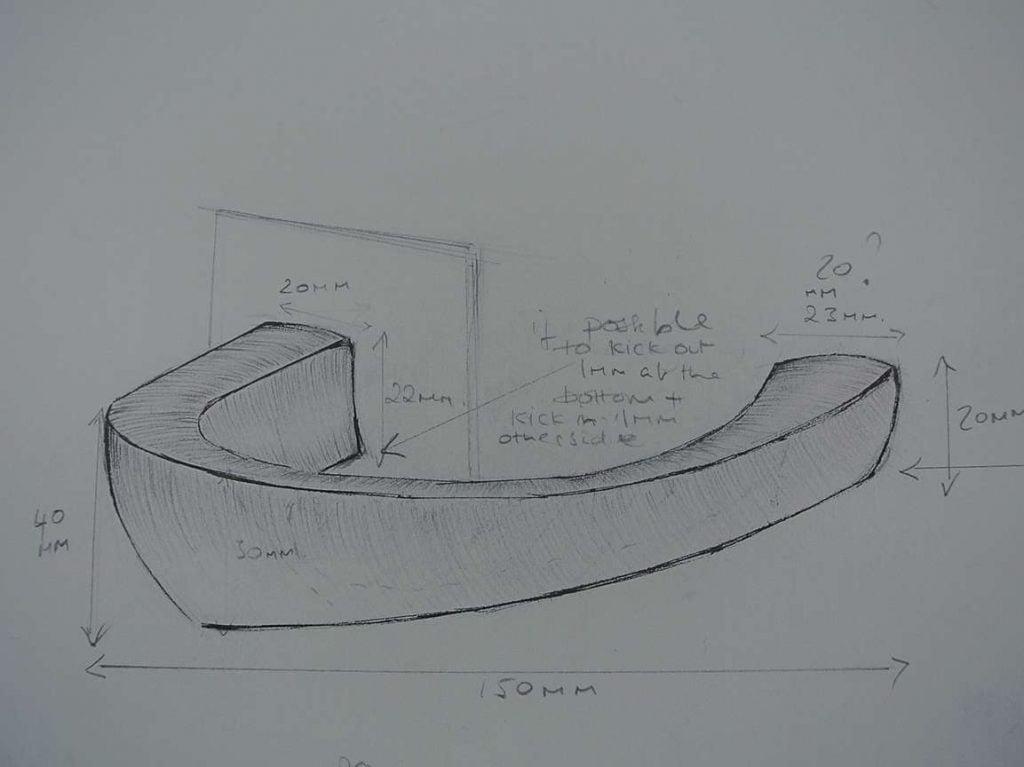 A discovery of rustic vintage themes came to 'light' with ORIGINAL BTC shining the way towards their weathered polished copper 'Spun Reflector' range accompanied by the 'Glass School Wall' lighting selection.
The day was coming to an end and my direction had soared towards the 'Flying Circle' bookcase from CECOTTI COLLEZIONI and the '4014' suede chair from GALLOTTI&RADICE.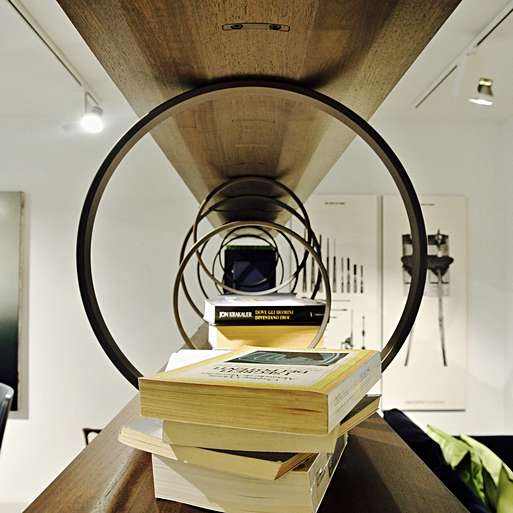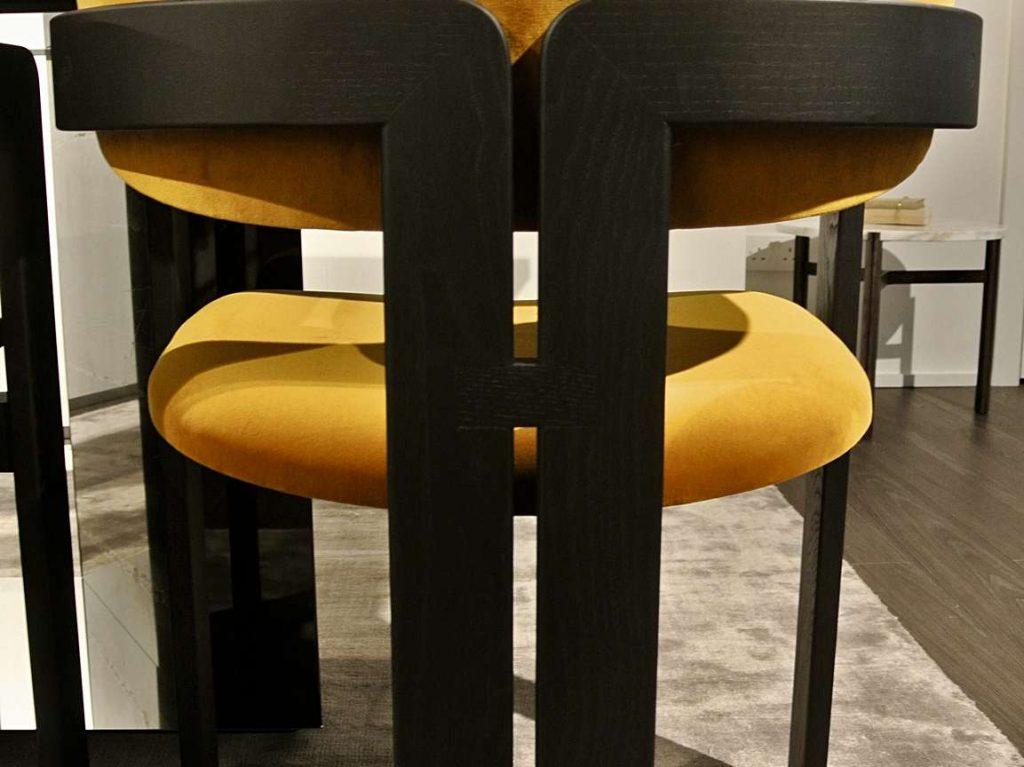 ---
From exploring the jungle to soaring into space, this years Design Week presented some of the highest quality pieces but as highlighted here the main theme is the botanical yellow that you can spot in nearly every showroom.