Leather Crafters
April 21, 2017
OUR LEATHER TEAM
Made in England, should read Handmade in England, as all our leather handles are crafted by hand, in Devon by our skilled leather craftswomen.
Prior to reaching the leather department, all our metal components are hand finished and assembled ready for the craftsmanship of our leather team to cut, bond and stitch the vegetable tanned leather to the metal work.
We try to ensure that the work is varied , working on different designs throughout the day, not only to add variety to the job but to also avoid excessive strain and ensure the highest quality.
It takes months of training to bring our craftswomen ( currently no men in this dept) up to par and months more to bring on consistency and speed.   With new designs being developed every year , and a constant stream of custom work, there is a new challenge around every corner. To be this good you need not only great skill but tenacity, concentration and strength.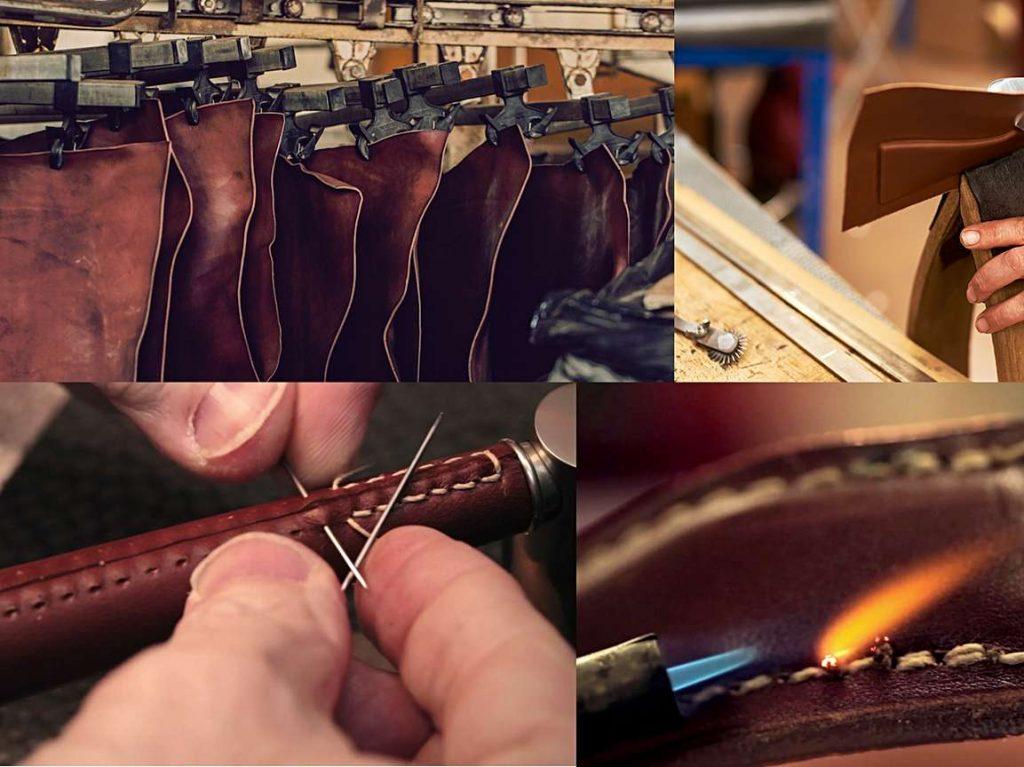 Our leather team come from all walks of life, and bring with them a range of skills and experiences, from theatre, tailoring, saddlery to straight out of education.
"Finding a creative job in North Devon is difficult, its great to have the opportunity to work with like minded individuals and have your skills recognised, over the years I have worked at Turnstyle it has been interesting to see the changes and confidence in our skills grow" – Claire
This images shows our latest addition to the leather range, our Recess Flush Range. For more information have a look at our FULL FLUSH RANGE AND CONFIGURE YOUR PREFERENCES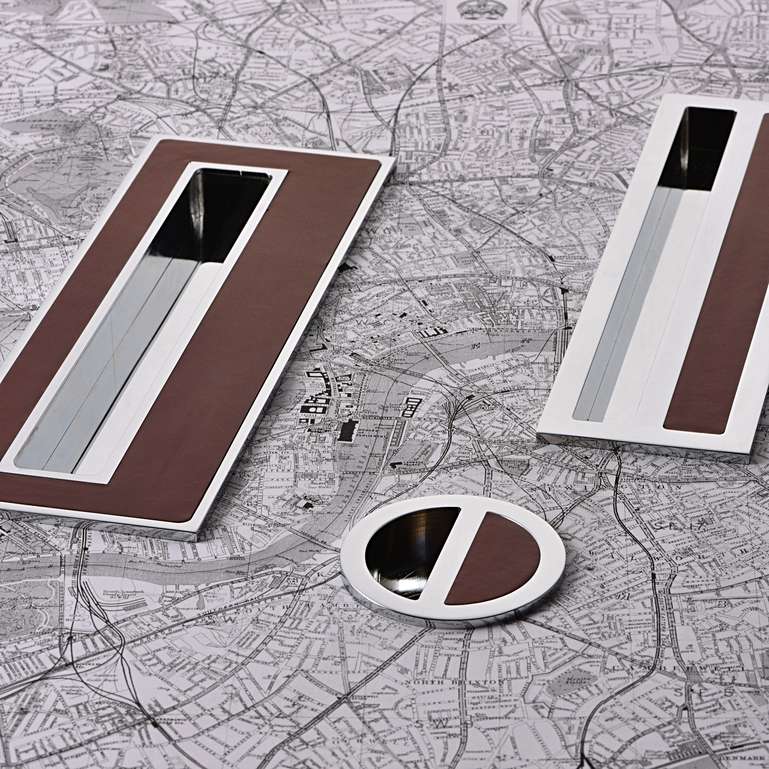 Turnstyle Designs have 6 stock leather colours and 4 woven leathers. Our team tell us that the woven is more difficult to work with as it requires a level of strength to manipulate and toughens your hands.
We are also able to work with custom leather, a favourite of Sophie who loves to see "the vivid colours or more eclectic designs" she enjoys the challenge of "learning a new leather and how it is best worked on a piece".
Have you started following us on INSTAGRAM ? – It's a great way to keep up with our latest products and designs.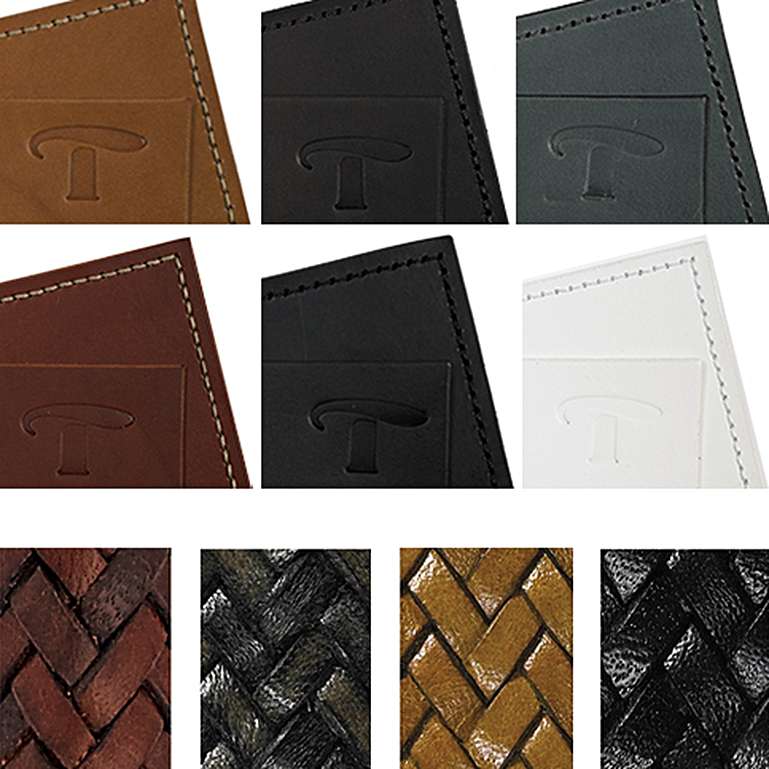 Are you looking for inspiration ? Why not have a look at our Pinterest board for ideas. This will show you how leather can be used in the home as well as a few of our handles and pulls