LABYRINTH BY WINCH DESIGN
September 5, 2019
LABYRINTH BY WINCH DESIGN
Turnstyle and Winch Design collaborate to produce a unique range of doorware, inspired by the intricate patterns of the land and the sea.
For the first time in our 27-year history, Turnstyle Designs have collaborated with another designer.
Winch Design is an internationally renowned multi-disciplinary design studio specialising in bespoke yacht, aviation and architecture design at the highest level. Turnstyle Designs have worked with Winch for over 20 years on numerous marine and land-based projects and when Steve Roberts was approached by founder Andrew Winch, to discuss the possibility of working together, it was clear there was strong synergy between the studios. Steve was looking to collaborate with a company that would be sympathetic to our design style, whilst bringing a new direction and originality.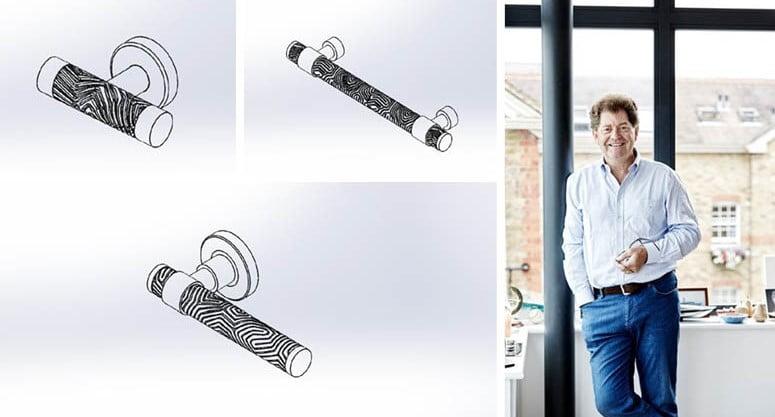 Winch Design takes endless inspiration from the natural world, the spirit of which is embodied in Labyrinth. The design is inspired by a mix of complex geometric and organic tones, mimicking the intricate patterns of brain coral, yet the final effect is reminiscent of a maze. This unique design's namesake, Labyrinth, is a bold, strong design with high visual impact.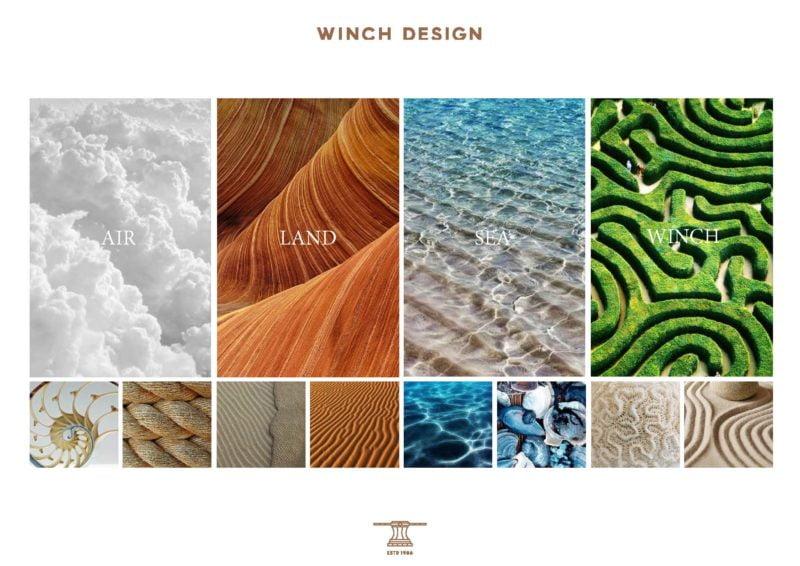 The door lever, which drives the design process, is large, with a 25mm diameter grip, over hung on a stepped shaft and large 58mm rose. Grips are hand cast and finished in Turnstyle Designs own Amalfine composite and are available in five beautiful finishes. These are further complimented by eight variations of distinct metal finishes for the brass work. This gives clients a choice of over 40 combinations, as well as custom options.
The collection consists of large door pulls, cabinet D handles, furniture knobs, mortise T bar handles and window handles, enabling the client to utilise and coordinate the design throughout any project.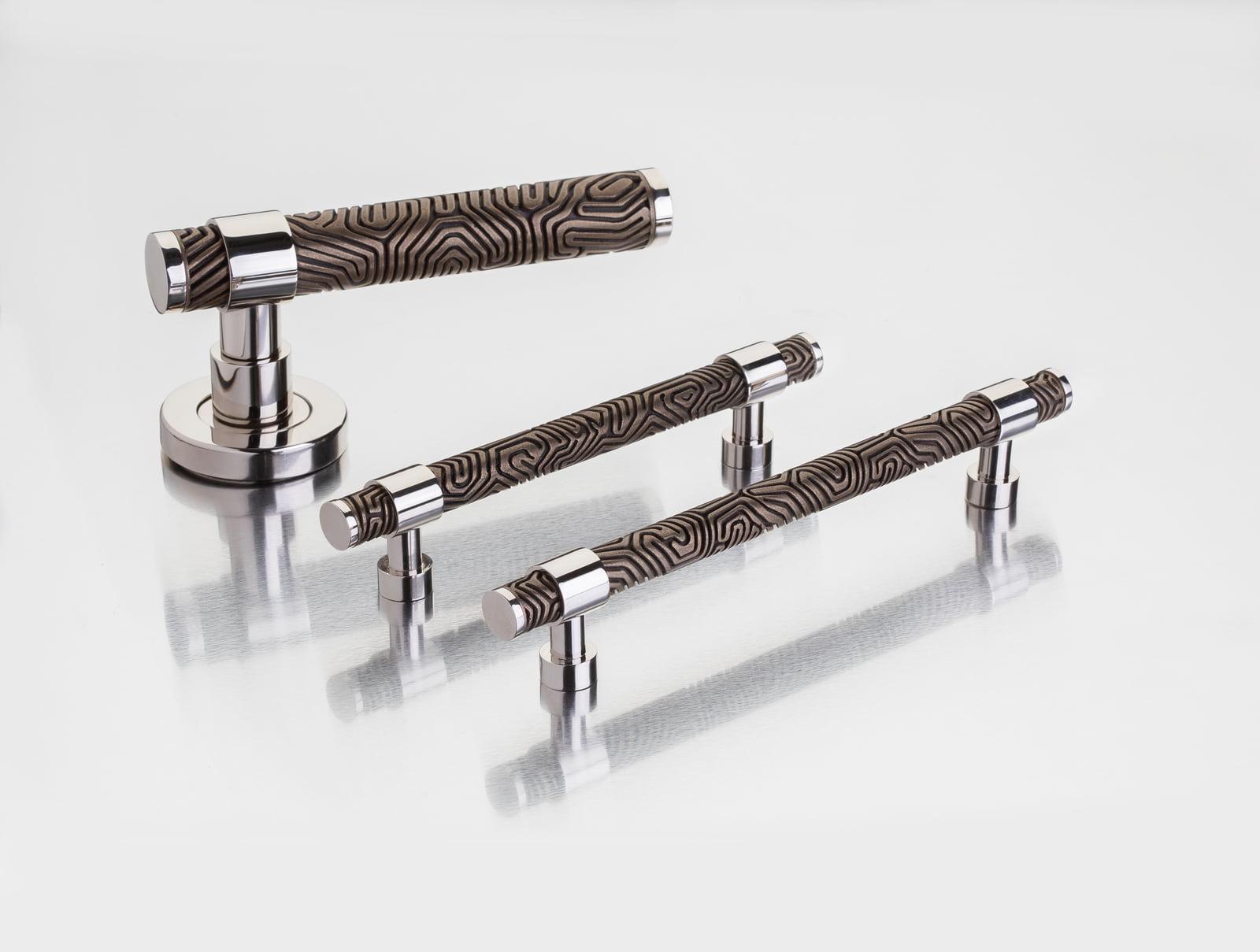 The collection will be launched this September in London at the 100% Design exhibition, Decorex, Focus (via the Turnstyle Designs Chelsea Harbour Showroom), the Monaco Yacht Show and at WestEdge in California this October.
For samples, photos or further information please do not hesitate to get in contact with the design team at Turnstyle.
We are proud supporters of