Is Matt Black the new Chrome?
December 8, 2020
Find out more about our signature Matt Black finish and if matt hardware is a trend or a new classic…
Every few years, a new trend or style emerges within interiors that looks like it will take hold and stay awhile. The fashion for matt black has been gaining momentum and is now emerging in every aspect of design, nowhere more so than in bathroom fittings and door hardware. It has taken chrome finishes to a new urban level, where few products make a statement quite like decorative and luxury hardware.
In a world where metallic finishes fall in and out of favour, perhaps the matt black finish is a bathroom's new little black dress, both classic and elegant. Used throughout a project, you can certainly make a bold statement, but If you can't see yourself painting an entire room, then try using this finish in cabinet hardware, fixtures, fittings, or accessories to make a subtle impression.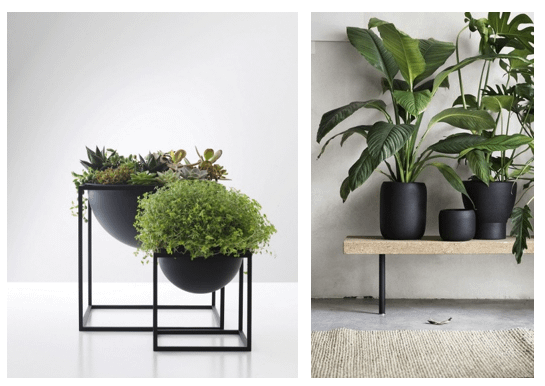 Electroplating, the process used to plate this finish, has never been so exciting, with an abundance of mixed metals and finishes showing up throughout interiors. This is where quality fixtures and fittings have become a focal point and our Matt Black has a particularly unique non-reflective quality, achieved after a year of trial-and-error research. We believe it to be the deepest and toughest black chrome on the market, making it suitable for both internal and external use. As with most things, it's worth investing in quality and durability, which is guaranteed when you chose a Turnstyle handle for your project.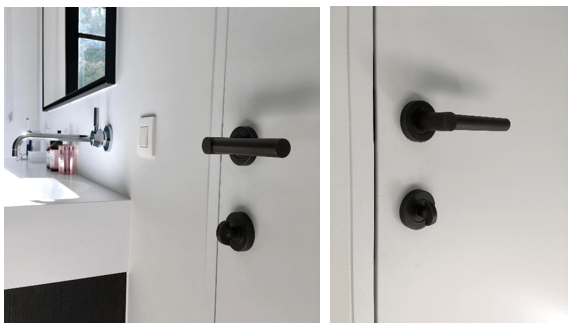 Black is a timeless colour that never goes out of style, it works effortlessly within a contemporary setting and is guaranteed to make a daring statement. Dark and luxurious, our Matt Black, was designed as a contemporary alternative to our other darker, patinated finishes. Use it as a solid finish or create a more subtle feel by combining it with our leather and Amalfine TM finishes. 
For many years Chrome finishes have remained the most obvious choice for contemporary projects, but with the developments of new finishing processes matt black chrome is taking over. The finish sits comfortably alongside timber, metallics and natural stone. As a matt finish it works well in just about every room, from kitchen tapware, to handles in hardworking spots such as the laundry and bathroom.
Whether it's a new classic time will tell, but the finish is not going anywhere soon and with an abundance of different designs to choose from, you will be spoilt for choice with our range. You can also complete the look with our fully suited hardware range, matching your hinges and more with the same finish. 
Matt Black
Visit our All Product page, where you can filter Matt Black, to see all our designs.