ICFF Exhibition Round Up
June 7, 2023
ICFF 2023 was held this year in New York City. Bringing together the best of the design world, innovators, makers, and industry experts, the event certainly did not disappoint.
Kicking off on Sunday the 21st of May at the Jacob K, Javits Centre, our team from the UK and US came together a few days before to set up and get everything in place ready for the days ahead.
ICFF is renowned for bringing together some of the industry's best products, makers and experts in the design world. It's North America's leading platform for contemporary and furnishing design with more than 13,000 exhibitors and attendees visiting the show this year.
With its emphasis always on original and sustainable design, it made for the perfect opportunity to showcase Turnstyle's latest designs and continued efforts in responsible manufacturing and sustainability.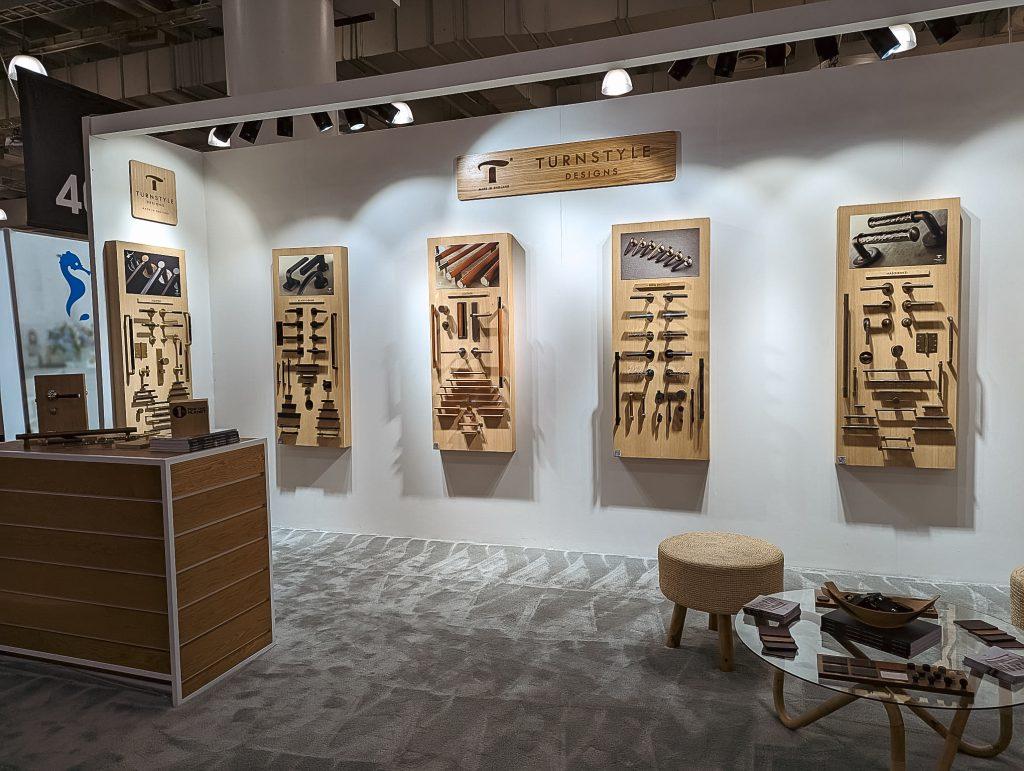 A place for new and existing brands to exhibit, ICFF is a platform for emerging designers to showcase what the future of design may hold. Demonstrations and talks were held throughout the show giving attendees a glimpse into the design processes. Organised by one of our US dealers, Connor from our US sales team, held a talk hosted at our stand about the latest designs, collections, our manufacturing process and a sneak peek of what's to come.
OUR BEST BITS
Miyazaki Chair Factory is a furniture manufacturer established in 1969, dedicated to making wooden chairs.
Made to order chairs, using diverse wooden materials such as oak, maple, walnut and teak. Upholstered with beautiful hand cut and sewn leather.
Image Credit: Miyazaki
Waste and Hope offer solutions for the recovery of not-yet recycled plastic deposits and is committed to guaranteeing their traceability and sustainable use.
Since 2010, they have been working with plastic collecting networks in West Africa. They also validate plastic not-yet recycled in Europe now. Their main goal is to stop plastic from ending up in the sea, recycle it, create more added value and maximize social impacts.
Lasvit's approach to design is guided by artistic foresight, local craftsmanship, unparalleled technical expertise, and the use of durable and timeless materials, resulting in sustainable creations that stand the test of time.