Fox & Vince – Ebba Fox – Stockholm
January 20, 2023
Can you tell us about the Project?
Project K is a modern villa, situated with amazing views over the archipelago of Stockholm, Sweden.
It's a residential project with an aim to create a sensory spatial experience that complements the modern,
minimalistic architecture of the building.
By adding tactile finishes, focusing on bespoke details, we tried to enhance the depth and beauty of natural materials, which brought out the warmth and a true feeling of home in these spaces, which the client was longing for.
The Brief:
Our client, a female entrepreneur, gave us a brief to not only create a space that reflected her personality and way of living, but also to include as many female designed pieces as possible.
An exciting task that turned out to be harder than first anticipated. However, we believe we finally found a good blend between design icons and the up-and-coming.
Which rooms do Turnstyle Designs feature?
Turnstyle is used for door handles and all wardrobe handles for the main entrance and bedrooms.
Photo credit to bjorn_ceder
A combination of Fine Antique brass and Alupewt finish in the Wire recess collection from Turnstyle Designs was chosen for both door and cabinet handles.
This particular combination worked really well with our overarching concept, where we juxtaposed the more minimalistic joinery and the finely detailed, tactile Turnstyle handles, which stand out almost like a piece of jewelry.
WIRE RECESS AMALFINE DOOR LEVER
in Alupwet and Fine Antique Brass
WIRE RECESS AMALFINE PULL HANDLE
in Alupwet and Fine Antique Brass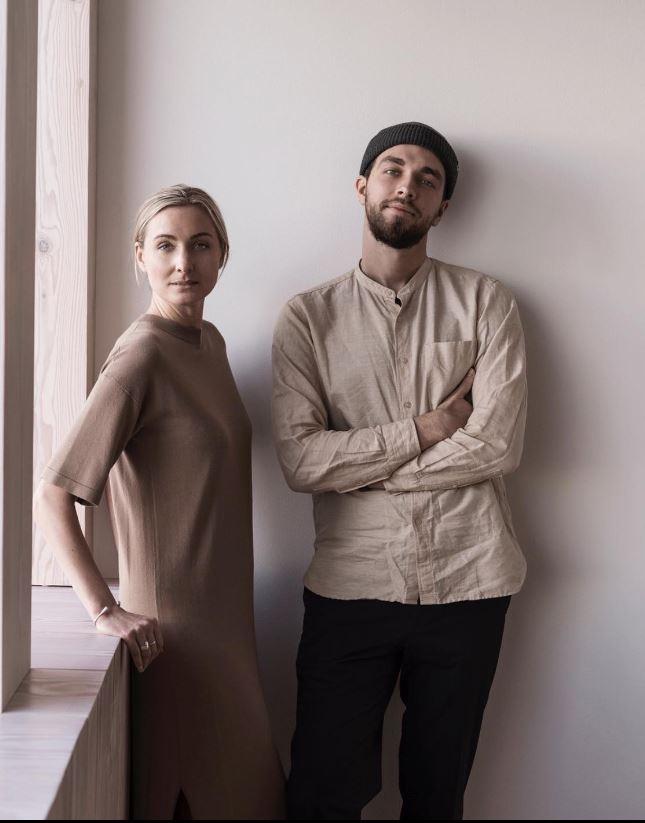 Fox & Vince is a multidisciplinary design studio based in Stockholm, Sweden.
The studio is a creative collaboration between interior designer Ebba Fox and architect Vince Beinoris.
Their international background ranges from large commercial and retail developments to independent boutique hotels, residential interiors and bespoke furniture.
At the core of every project is a meticulous approach to conceptual process, materiality and tireless dedication to creating tailor-made buildings, spaces and experiences. 
Share your Turnstyle Designs Hardware to be featured on our socials.

Turnstyle Designs The
Fitters
Interior Designers
Architects
Furniture Makers
Choice