ENVIRONMENTAL STATEMENT
February 5, 2020
Sustainability is a part of the Turnstyle DNA and we strive to be continually responsible with the materials we use, how we deal with waste and reducing our carbon footprint.
We have removed 99% of single-use plastics from our packaging and replaced them with fast and completely biodegradable alternatives. We operate from a highly insulated factory and offices, using our own solar energy source. We recycle everything where possible, including canteen waste.
Even our materials are environmentally conscious, such as our leather which is tanned with natural vegetable dyes sourced from Italy. Our trademark Amalfine material is also made up of a composite blend, which includes bi-products such as marble dust. Best of all we make our handles to last, strongly believing that if you buy well and there is only a need to buy once.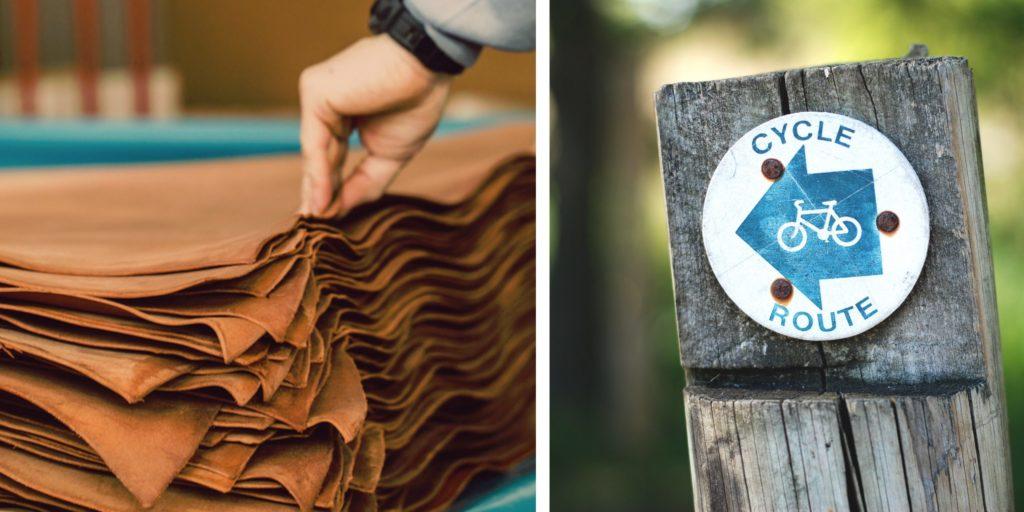 We are working hard with all our staff to cut down air-travel and endeavour to replace as many face to face meetings as we can with online sales and training sessions. Our 'Bike to work' incentive scheme offers team members the opportunity to reduce their carbon emissions while keeping fit and all our in-house food ordering is organic and locally produced.
We have already achieved important stages of becoming Net Zero, including 100% plastic-free biodegradable packaging. Our factory runs on 90% renewable energy from our PV solar system. We are certified carbon balanced, which means we invest three times our carbon cost into schemes and we donate 1% or more of our annual turnover to environmental schemes via 1% For The Planet.
As part of working with 1% of the planet, we will be sponsoring both local and national charities such as Surfers Against Sewage, who dedicate their free time to keeping our beaches and oceans clean, by organising beach cleans as well as many other environmental projects. Plastic Free North Devon are another community lead organisation devoted to inspiring North Devon residents, tourists and businesses to reduce their consumption of single-use plastics.
The River Trust is an umbrella organisation of 60 members in UK and Ireland focusing on keeping our rivers healthy and our water clean. In turn this helps our crops grow and keeps our wildlife thriving.
The Devon Wildlife Trust, their vision is for Devon to be rich in wildlife by caring for over 50 wildlife havens and passionate about recovering species alongside many other projects with schools and volunteers.
Rewilding Britain, is a Conservation charity who work extremely hard with passion and dedication, to save wildlife. Rewilding can help reverse species extinction, tackle climate change and improve our overall health and wellbeing.
Further afield we will be supporting the charity Taking Root who are committed to the reforestation of our fast depleting rainforests around the world. They use a data-driven approach to help farmers increase yields.

In addition we also support: