Discover Amalfine™
May 26, 2021
Our entirely unique composite material.
First developed in 1992, Amalfine ™ has been fine-tuned and perfected over the years to represent over a third of our designs. Each of our stock finishes are made up from a different recipe of materials, including marble, bronze, aluminium, and a selection of dyes, making each of them a composite rather than a "finish".
There is nothing like it on the market and it is a pivotal part of our design process, which allows our team to freely produce some of the world's most intricate and adventurous artisan hardware, with impeccable and robust detail.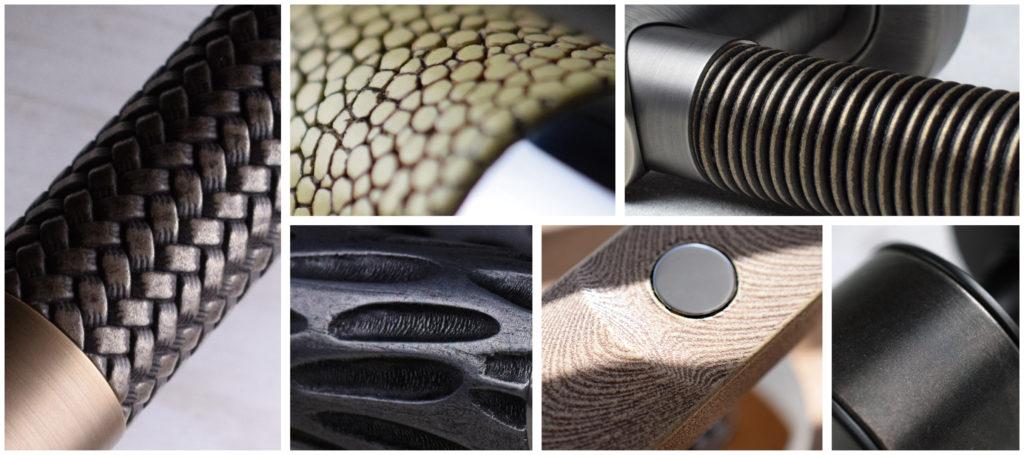 Each handle design is hand-poured, in liquid form, into a series of moulds with steel or brass cores for additional strength and function. Parts are then machined before going through a series of additional finishing and polishing processes. Amalfine™ is a strong, malleable composite material and depending on the mould it can be as delicate or as bold a design as we like. The overall process takes time, but the outcome is both durable and colour lasting, yet lighter weight than solid brass. These processes are heavily guarded by our skilled craftspeople and through trial and error, they have been mastered over several years, resulting in faultless techniques. Master designs are produced from a myriad of materials depending on the texture and desired patterns shown below. 
Used alongside our solid brass, there is an opportunity to mix and match our standard finishes, to select a luxury handle that works perfectly within your space. You have the freedom to select brighter metals alongside darker Amalfine™ designs or vice versa.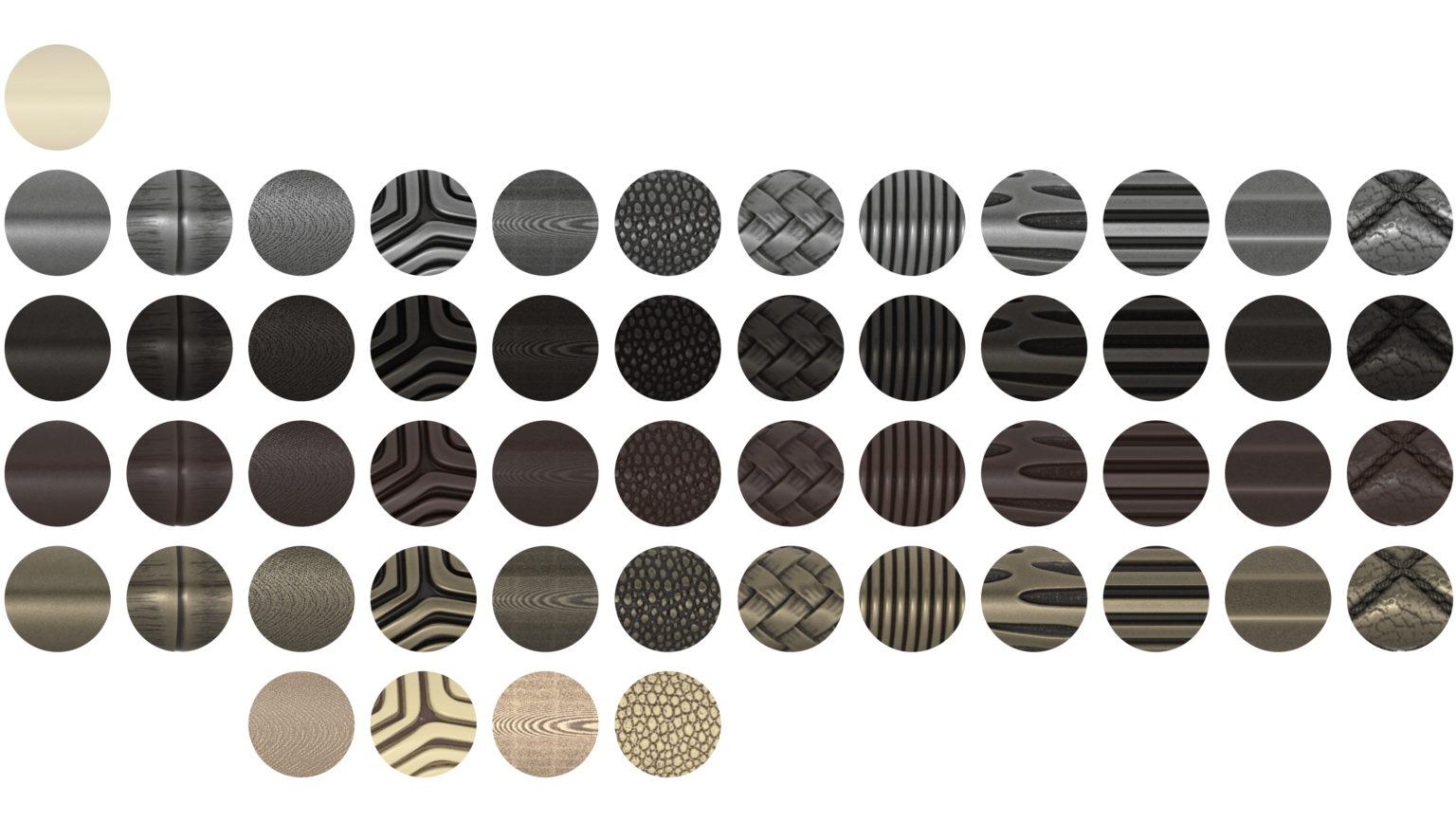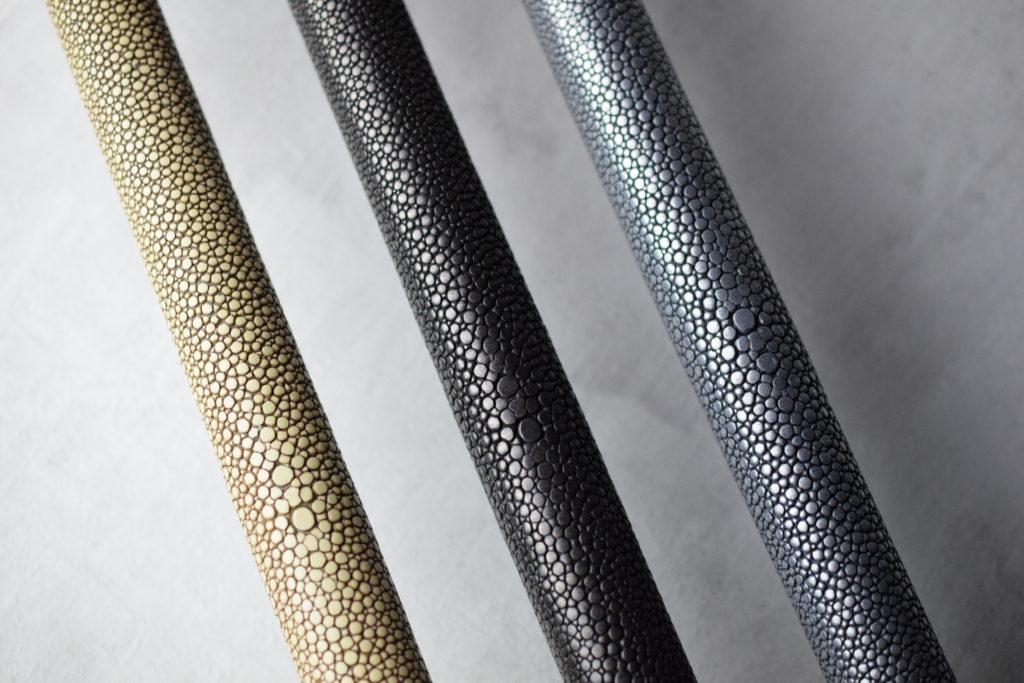 Each of our standard six different colour options have their own identity and unique blend of materials, throughout the design. Cocoa, Black Bronze, Silver Bronze and Alupewt have high levels of metal compounds, giving them a metallic like finish that in certain lights reflects differently. This reflective quality adds depth to the designs and is much more than a surface finish. Our Sand and Bone Amalfine™ have additional qualities allowing us to produce a lighter option, perfect for many of the current interior trends.
Each design translates the composite finish differently. While suited within a collection the colouration will remain the same, different designs demonstrate the colours in different ways. The level of detail that we can achieve is only possible with our exclusive composite. Achieving the relief patterns for our Plain, Faceted, Norton, Bullet, Hickory, Shagreen, Woven, Labyrinth, Chesterfield, Wire, Rough Cut and Bamboo designs, would not be possible without the exact moulding capabilities and comprehensive structuring. While we offer a range of different body shapes, Amalfine™ allows us complete design flexibility with the grips.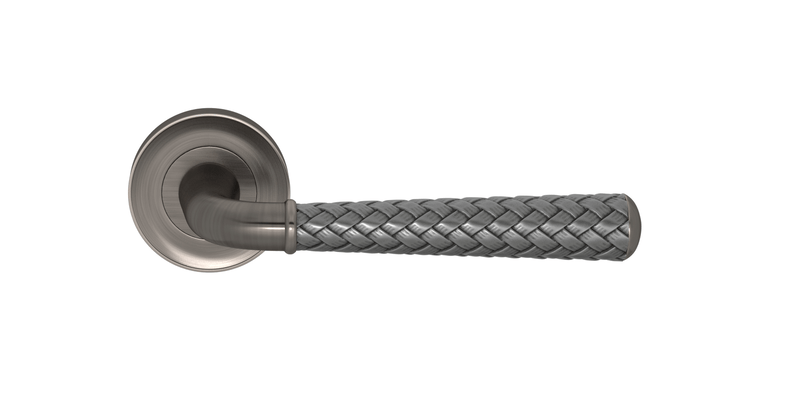 Although we offer a made to order service, after many years of perfecting our production processes, we have the capabilities to manufacture large quantities, while ensuring the highest quality. Using this material allows us to do exactly that, we can mould the design and ensure each product is perfectly formed, with ease and efficiency.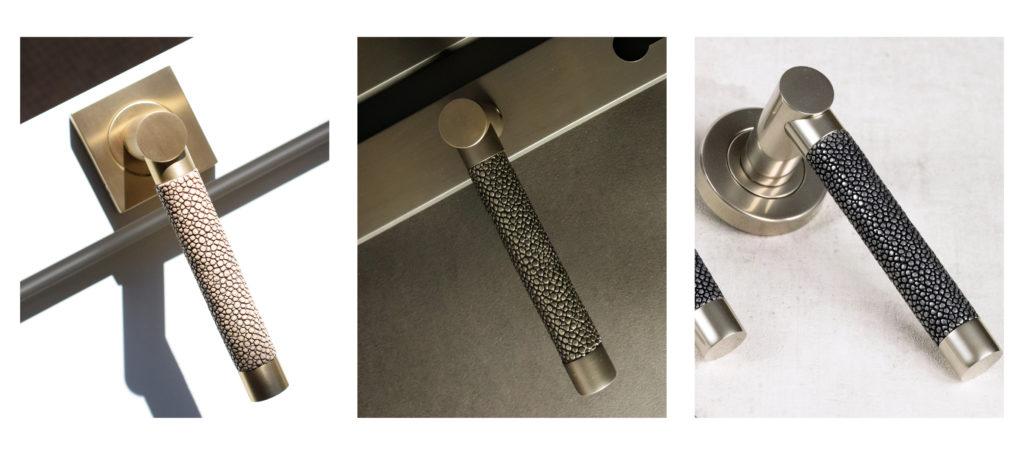 Our designs are executed with superb attention to detail and only the best luxury cabinet and door hardware is produced. If what you are looking for is not within our standard range, we are able to uncompromisingly produce custom solutions that others would find a greater challenge. Our reputation for fearless and unrestricted design now reaches far and wide, with some designers approaching us with their own ideas. Below is an example of a project we did for the All England Lawn Tennis Club, where a London based design house worked with our team to produce a leather looking wrapped pull handle, much like the handle of a traditional tennis racket. This unique piece sits proudly in their players area and because of our surface material, it will last a lifetime.