An Interview with Lucy our craftswomen at 100% Design 2017
August 3, 2017
At 100% Design 2016 Lucy made her debut showing all our clients just how we handstitch our leather door handles. She was so well received that she is returning again this year to 100% Design 2017. Visit our stand L212 to watch her skills and also have a go yourself.
Here is an interview with Lucy all about how she became a skilled leather craftswomen.
What got you started working with leather and how long have you been working with it?
I was creative at school and have always found excuses to make things and learn new skills. My Aunty was a Saddler and I used to twist her arm into letting me make something in her workshop when we visited.
I decided to apply for a place at Cordwainers college to study Saddlery in the late 90's. I felt this would give me the chance to learn a trade that I could always fall back on. I learned how to build a saddle from scratch and various strap work such as bridle and harness work. As part of our course, we also covered 'Light leather goods', which included making handstitched leather boxes). All in all we had to learn about how leather is produced, qualities associated with different types of leather, how to select the right type of leather for a specific purpose etc. I can machine stitch, although hand stitching is my thing! My favourite machines that have at home are vintage Singer treadle machines, that can easily stitch 6mm thick leather.
Following college, I completed a degree in Equine science, during this five-year period, I worked in Michigan teaching kids to ride at a summer camp, but found myself repairing the leatherwork in my free time, something I also did at Uni as many students had their own horses on site.
I then worked for an established Saddler after I graduate to learn my trade in the real world. During this time, I had the opportunity to work on items outside of the Equine industry. I learned how to replace zips in long leather riding boots, made straps for vintage cars, worked on gun cases, shooting sticks, how to plait whips etc.
My skills enable me to work with all different types of leather from less than 1mm thick to sometimes a combined thickness of around 10mm. I understand how and why a hide of leather varies across the hide and therefore dictates how we may need to adapt a process to accommodate such variations. As a natural product two pieces of leather cut from the same hide can vary hugely on how they perform when being worked with. Experience allows us to preempt these factors, normally from before the leather has been cut or split, to ensure as uniform finish as possible.Save
Save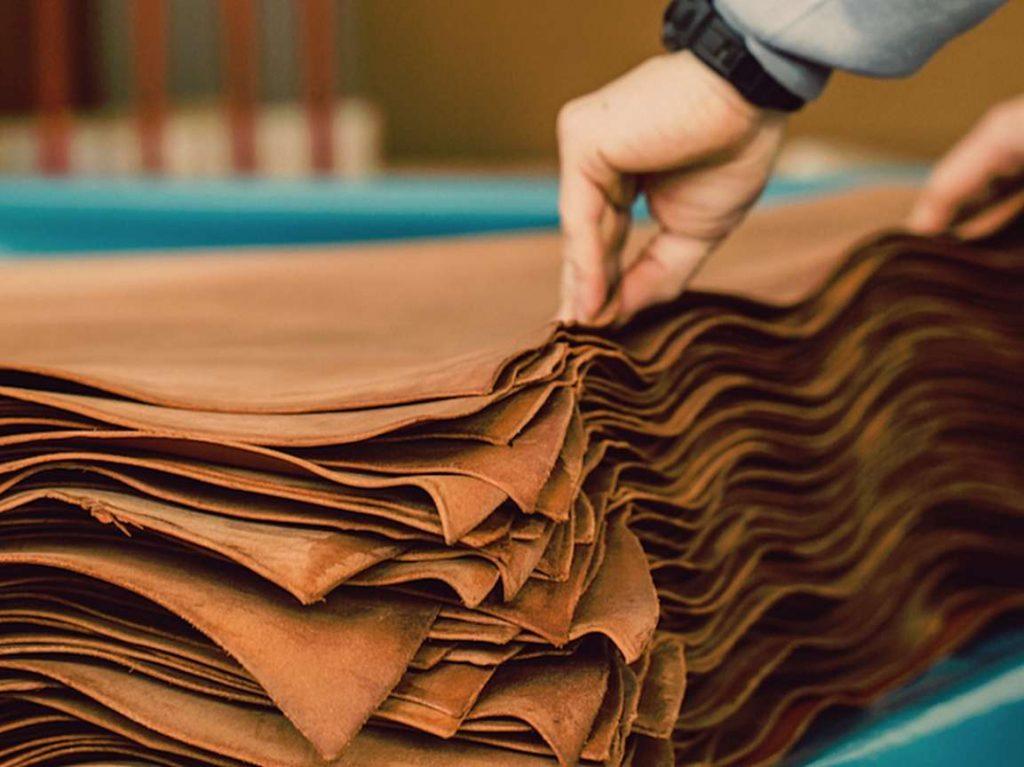 Have you had a favourite type of leather you have used and if so why, was it colour, texture?
As for favourite leather, I like the challenge that some custom leathers bring. Often they react in unexpected ways, maybe due to their own production process. Personally, because of my Saddlery back ground, my very favourite combinations would be traditional colours, tans, chestnut, Ox blood and browns but ideally with contrasting stitching but just because I've started off in a world where those classics are the norm, so they look right to my eye.
Do you have a favourite Turnstyle product to work with?
The Tube, split pull in tan with natural thread, is my favourite item to make, alongside Waves from the Saville range – again tan with pale thread, or maybe Chocolate leather. However, the biggest driving factor is the end result. Having let's say 50 completed Lift and pulls laid out neatly on your bench is the best sight for job satisfaction. Being able to quietly stand there and look at them all whilst thinking, 'I did that!', is the very best feeling.
Knowing that what you have made might just be the finishing detail that makes a beautiful room stand out from the next, is pretty cool.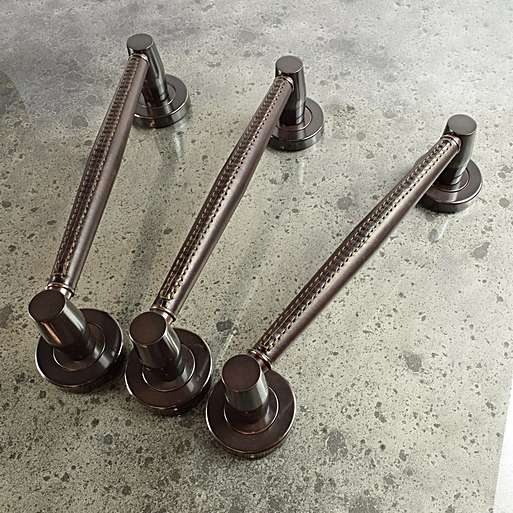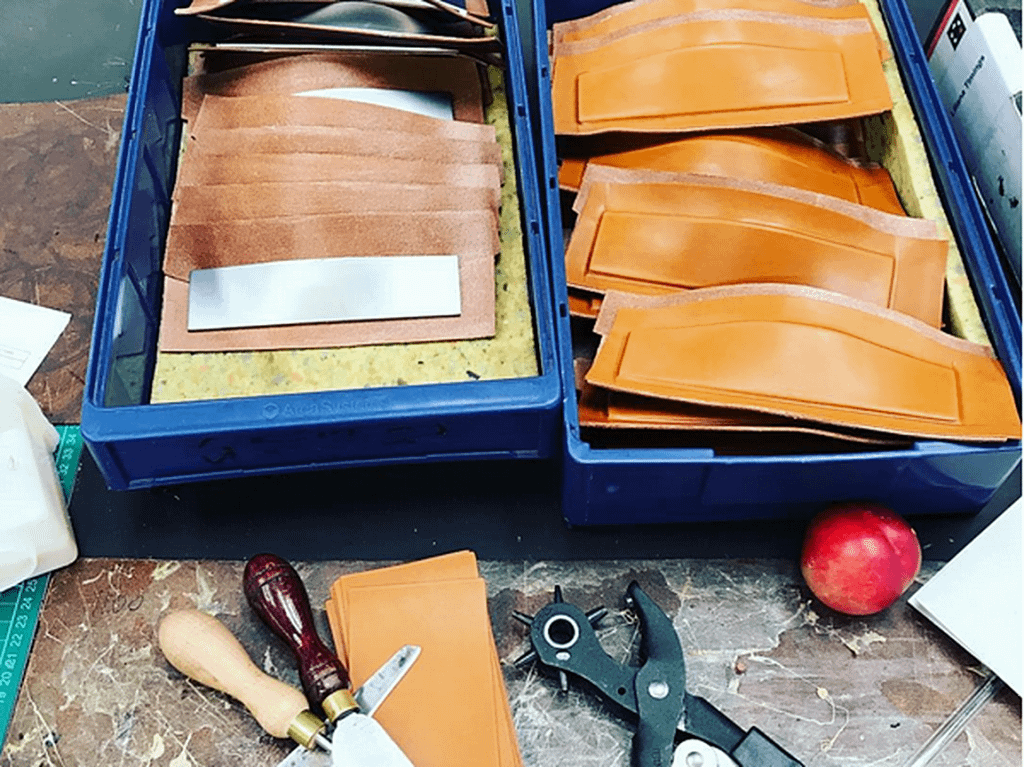 What do you like to do when not at Turnstyle?
I like to draw and paint, but am happiest tackling a papier machè school project, normally on a for larger scale than required. I love making birthday cakes that end up being big pieces of art, but taste great too. I get out with my camera when I can and recently tried to learn how to crochet. It didn't end well ….so I'll stick to what I know I'm good at!